Pop-up prints and patterns | Archive lands at Selfridges
Pop-up prints and patterns | Archive lands at Selfridges, OXFORD STREET
FEATURED
SHOP OUR HOME EMPORIUM AT SELFRIDGES, OXFORD ST
We have landed at Selfridges in an exciting collaboration that sees the bold brand of rebellion team up with the icon of department stores, showcasing a curated selection of pieces in a limited-edition Pop-Up within the Oxford Street store.
Now sold through an exclusive partnership with the iconic yellow bag retailer, Selfridges, this limited-edition pop-up store, situated on the Lower Ground Floor Homeware Department, showcases a specially curated selection of pieces, including cushions, lampshades, all of which have been hand-selected for the ultimate in-store experience.
Selfridges, a true champion of new talent and innovative design, is the perfect physical destination for Archive to be featured, in collaboration with the world-renowned store. Known for plucking design talent and elevating through their own in-store and digital platform, we are proud to present our own distinct brand of heritage-meets-modern style, bringing the texture, flamboyance, and the enigmatic bravado of our collections to the fore in a real-life format to see, touch, and take away.
Embrace your unique sense of style and play with the print and colour combinations in-store. Perhaps the Elixir of Life emblem on a tactile velvet cushion, embellished with tassel detail is all you need. Reimagined rebellion, we are for design explorers and curators of emboldened designs, capturing history and reworking it in your own home, in big and small ways with impact.
Archive meets Selfridges with love and defiance.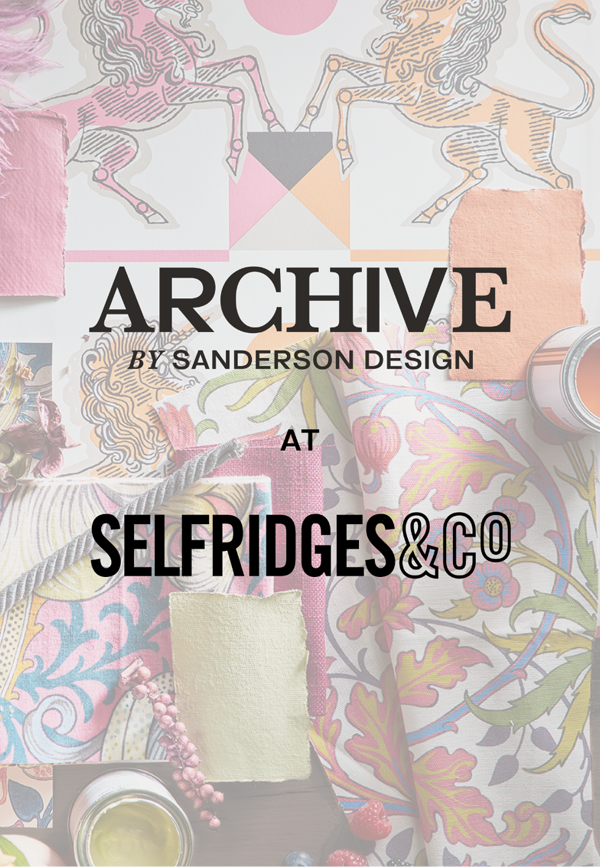 FIND US IN SELFRIDGES FLAGSHIP STORE AT
SELFRIDGES & CO
LOWER GROUND FLOOR
HOMEWARE DEPARTMENT
400 OXFORD STREET
LONDON
W1A 1AB
CAN'T WAIT? SHOP OUR INSTAGRAM NOW