Make every room a maximalist masterpiece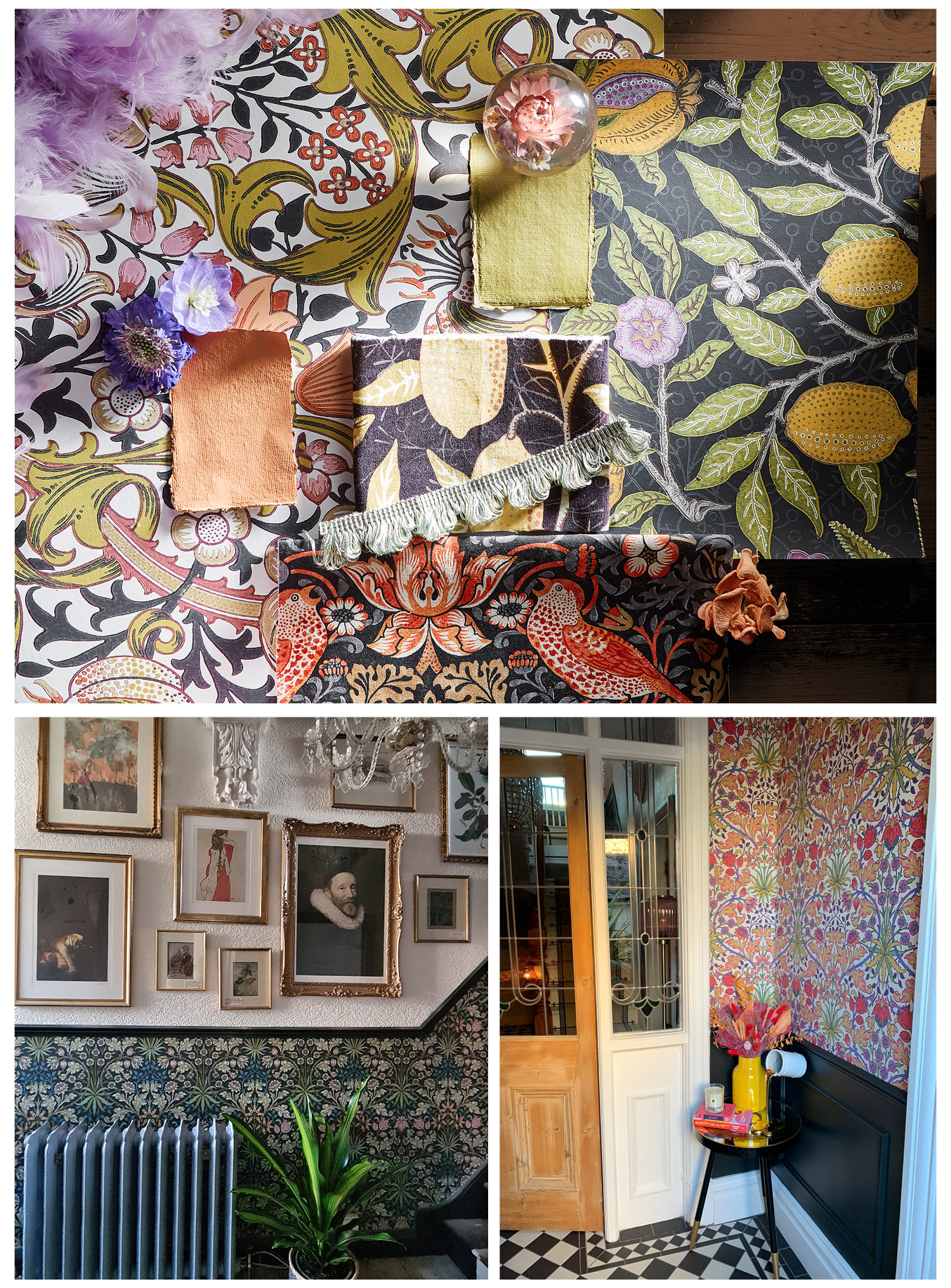 Feature wall? Oh, PLEASE. Maximalism is a whole-home revolution. With rebel-rousing iconic design curated for every space, put your best foot forward and buckle up as we go room-by-room through the masterpiece Maximalist home.


Hallway
The hallway is the first (and last) space you and your guests will see, so make it unforgettable. Think BIG. Think your first steps into Gatsby's party, and you're on the A-list.
We've got just the trick- our Hyacinth wallpaper in Cosmo Pink is an absolute carnival of psychedelic colour- inspo courtesy of @casaoldcorn. Originally a Morris & Co. design from 1911, Hyacinth has had its colour volume turned up to full. Pink not your thing? Try Hyacinth in the Enchanted Green for an alternative beguiling experience. Take @aroundrobyn's lead, and use Archive wallpaper to partner a debonair gallery vibe with all your favourite art.
Kitchen
The gatekeepers of interior design overlook the kitchen as a space for bold pattern and experimentation. But you, Maximalist maverick, don't care. You're here to shake things up.
Break the mould with a kitchen layered in harmonious clashes and contemporary classics. Not half as quaint as it sounds, our Daisy wallpaper packs a punch. With a saturated primary colour treatment, this historic design from 1864 becomes an article of the now-crowd. But why stop at one pattern? Give your windows some love using our made-to-measure curtains and blinds range. Try another Morris & Co. classic, Fruit. Heady, rich pomegranates offer an exotic voice to your Maximalist scheme in either colourway; Stardust or Tangled Green.
Our expert made-to-measure service means you can have those kitchen curtains and blinds Maximalised in a moment.   
Bathroom
Minimalists beware: the days of cold grey tiling and bland polished ceramic are over. We've found the Maximalist formula. Throw together primary colours without a care. Play with print and never shy away from an excessive accessory.
In the immortal words of wise William Morris: "Think first of the walls." Whilst you're there, think of Tulip and Bird… Exploding the myth that bathrooms need to be light, create impact and drama with the deep Opal & Seafoam colourway of this updated 1895 Voysey design. More of an emerald lover? Try the Goblin Green & Raven colour story, for a Maximalist gothic twist. Be beguiled as you soak in the tub, not bored.
Our Golden Lily wallpaper's lush climbing form speaks to an Arts & Crafts past fast-forwarded to the future. Throw on a retro concave mirror, like that rocked by @casaoldcorn, to quite literally add a trippy perspective on the room.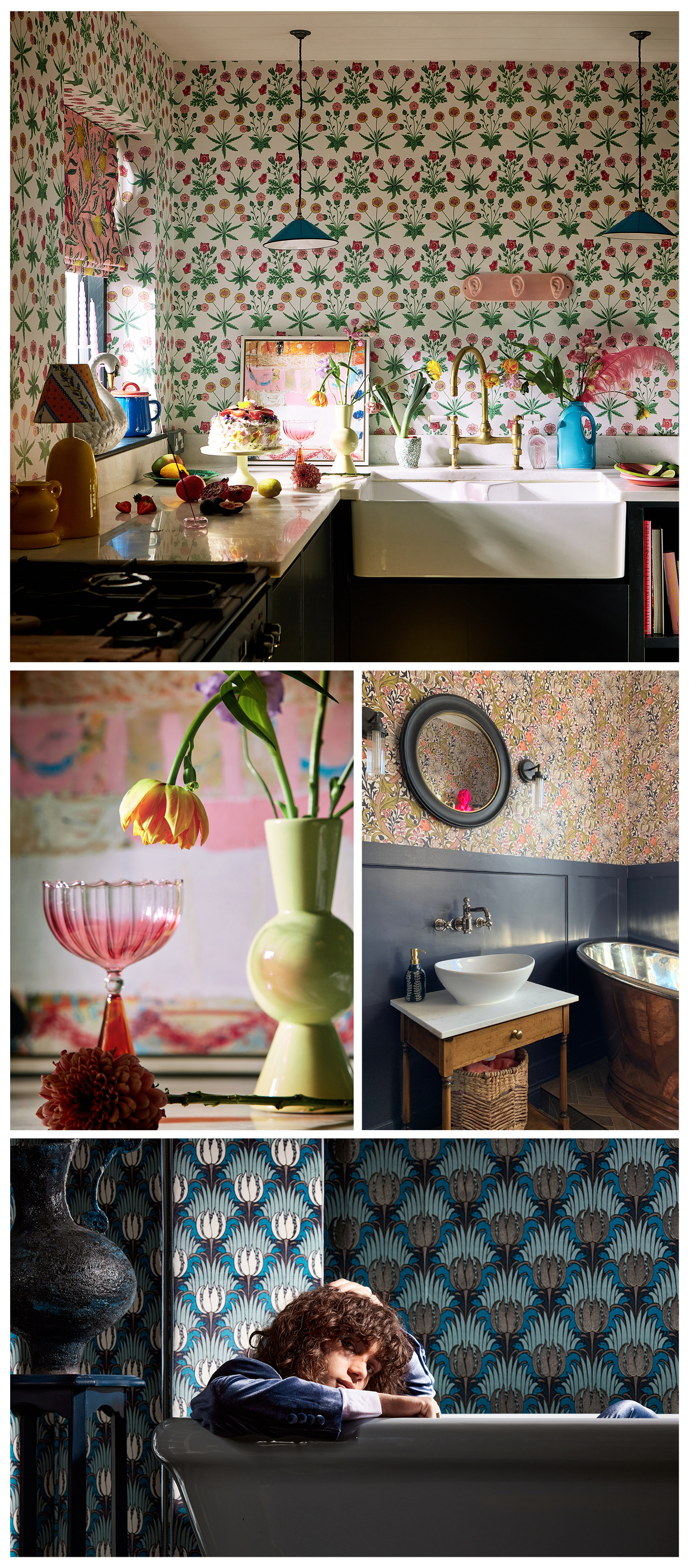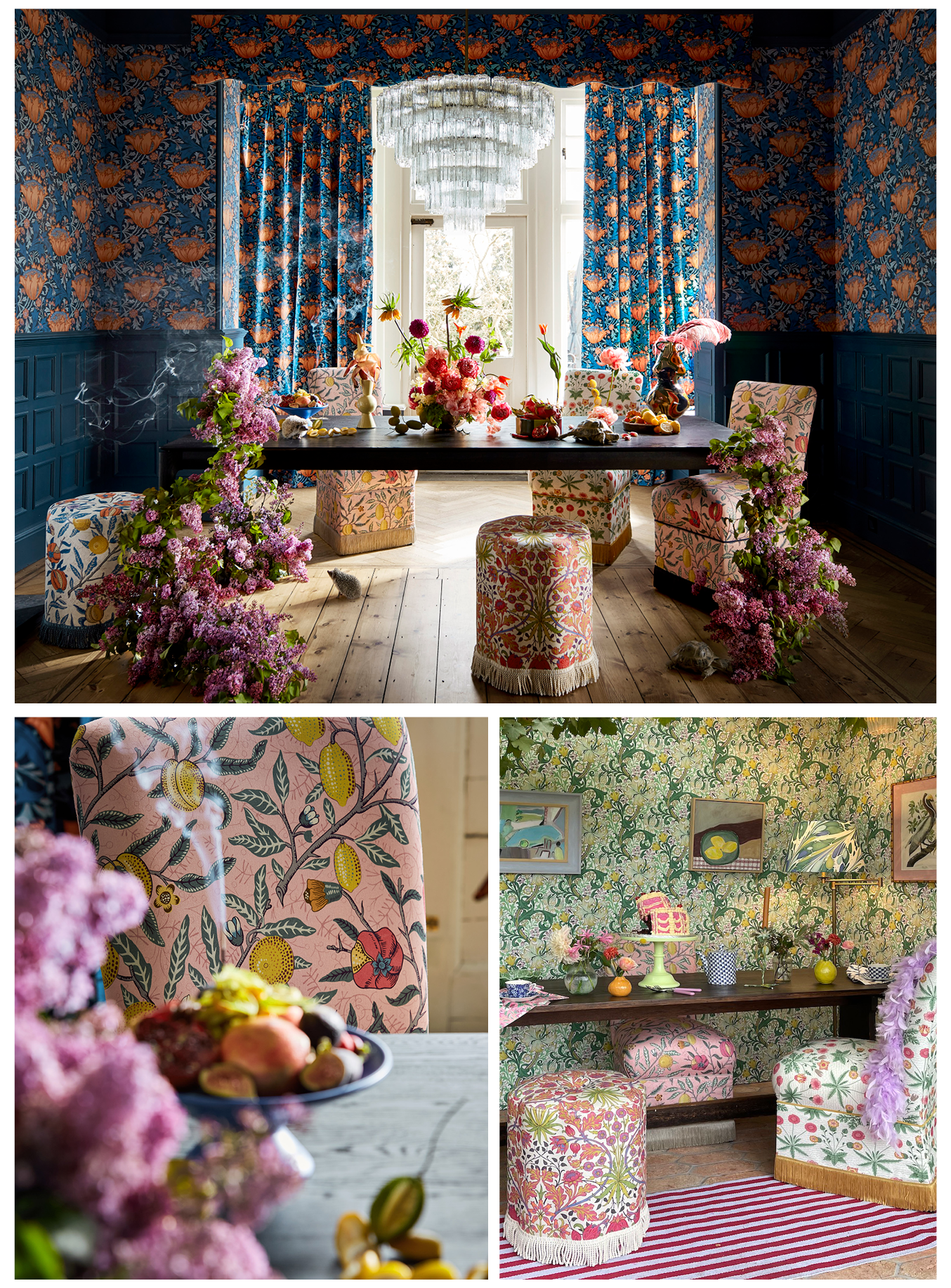 Dining Room
For many, the dining room is the pièce de resistance of the whole home. In a house made for hosting, it's definitely not the place for you to start getting all shy. After all, where would Alice be without the Mad Hatter's tea party? Through the looking glass we go.
For boast-worthy hosting, cocoon your space with wallpaper that just can't be ignored. St. Sebastian in Midnight Embers brings bursts of fiery oranges against a cool, darker backdrop. Turn it up a notch, and paper the ceiling, for the ultimately enclosed Maximalist scheme.
Why the bare chair? Mix and match your fabric pattern choice across multiple chairs for a riotously clashing scheme- and trust us, pink is so your colour. Golden Lily, Fruit and Hyacinth in Serotonin Pink, Stardust and Cosmo Pinks are a combination that shouldn't work together- but just do. Throw in some thrills, frills and tassels for all the bells and whistles in a dining room scheme that'll keep all your guests guessing.  
Feeling inspired in your own home? It's time to get concocting.
posted on 15 Jul 2022 in Interiors