Let's Play The Moody Blues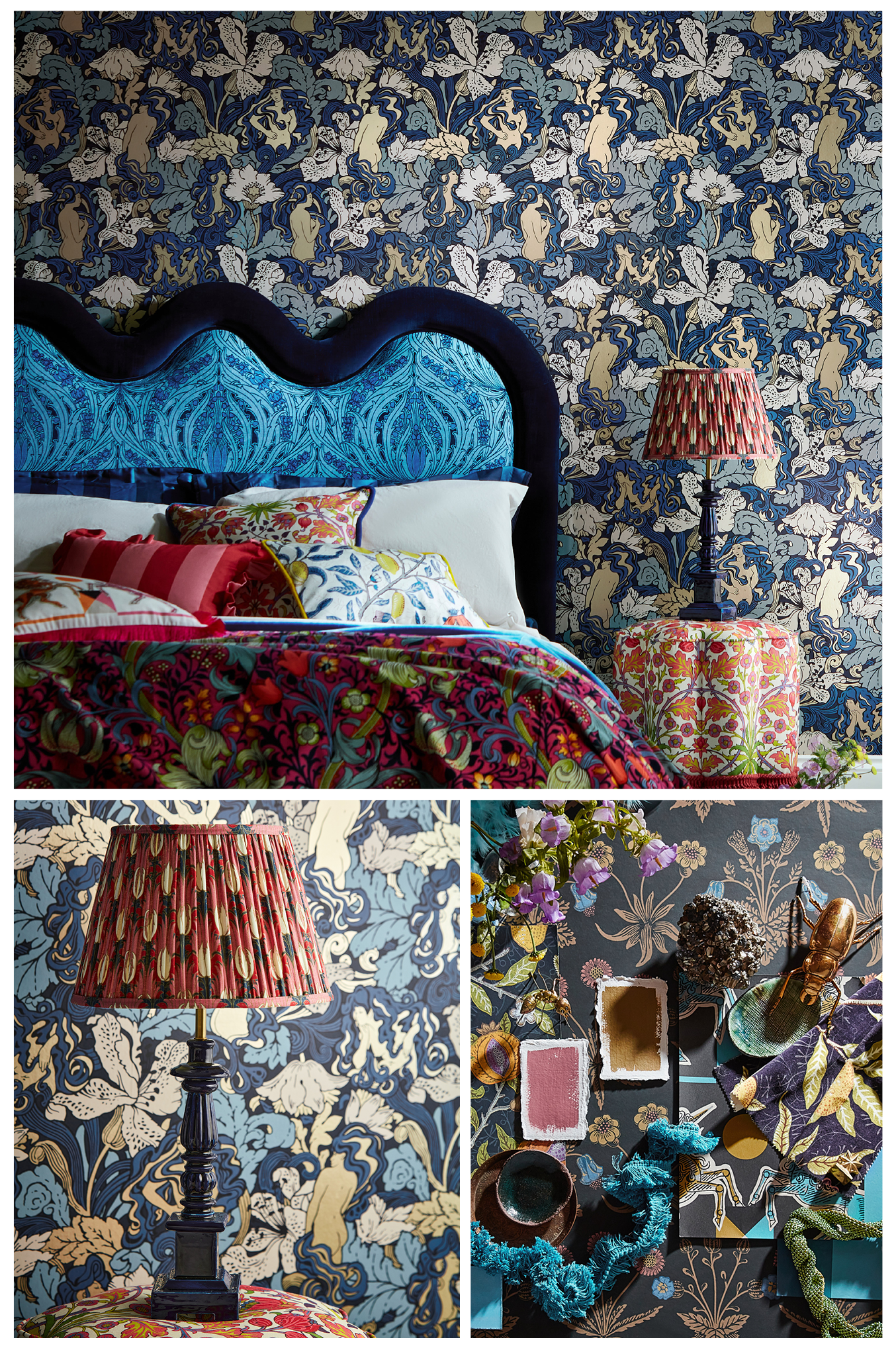 Hey there, blue eyes
Halt your melancholy musings, reader. This is no place to get Tangled Up In Blue: today, we're talking deep, expressive, BLUES. You know, that colour Yves Klein fell head over heels in love with? The moodiest of moody blues offers a fierce rebuttal to the white room - be gone, vibe-less space! We want atmosphere. A sense of presence.  The type of blue that puts you in the mind of lagoons and the curious lyrics of an Alex Turner or Frank Ocean. Let's dip our toe into a sea of blue.
MILDMAY IS BLUER THAN BLUE
How blue do you wanna go? If it's all the way, we're right there with you. Our Mildmay fabric in Majorelle Blue is anything but. Enter into its world of unfolding symmetry and ogee-flower heads for a transfixing, trippy daydream. A fabric upholsterer's no. 1, Mildmay adds that complexity of form that just makes spaces look so damn interesting. Just think, this headboard could have been a plain… that was as close call.
FORBIDDEN FRUIT IS A DREAM COME BLUE
At Archive, we'd never deny you the object of your desires. Once considered to risqué for some circles, Pat Etheridge's original design, complete with bohemian energy and Art Deco style, makes for a real wallpaper treat. Swirling energy conceals nude feminine forms against ornate feathers and flower heads, symbols of lush decadence. The Stoned Roses colour is your classic blue with whisps of lighter flecks and sheer white passion flowers. Be seduced. 
BLUE IS THE WARMEST WALLPAPER
Well, maybe not warm so much as damn cool. Drink deep of the Elixir of Life wallpaper in Nightfall. Blue is the hero accent colour all over this reworked design from Walter Hoyle in 1958. Embellishing the fine torsos of rearing unicorns, this English mid-century modern classic received a colourful Archive makeover, harnessing yellows and deepest midnight blacks. As a wallpaper, what can be more regal?  Hey, here's a tip: splash some blue paint around on doors and cabinetry, to really make that moody hue pop.
Need a hand with that? Our VIP services are right there for fittings, styling tips and more.
Like our lighting? Shop our brand new Pooky lighting here!
posted on 07 Oct 2022 in Interiors