Five ways to banish boring with a passion for pattern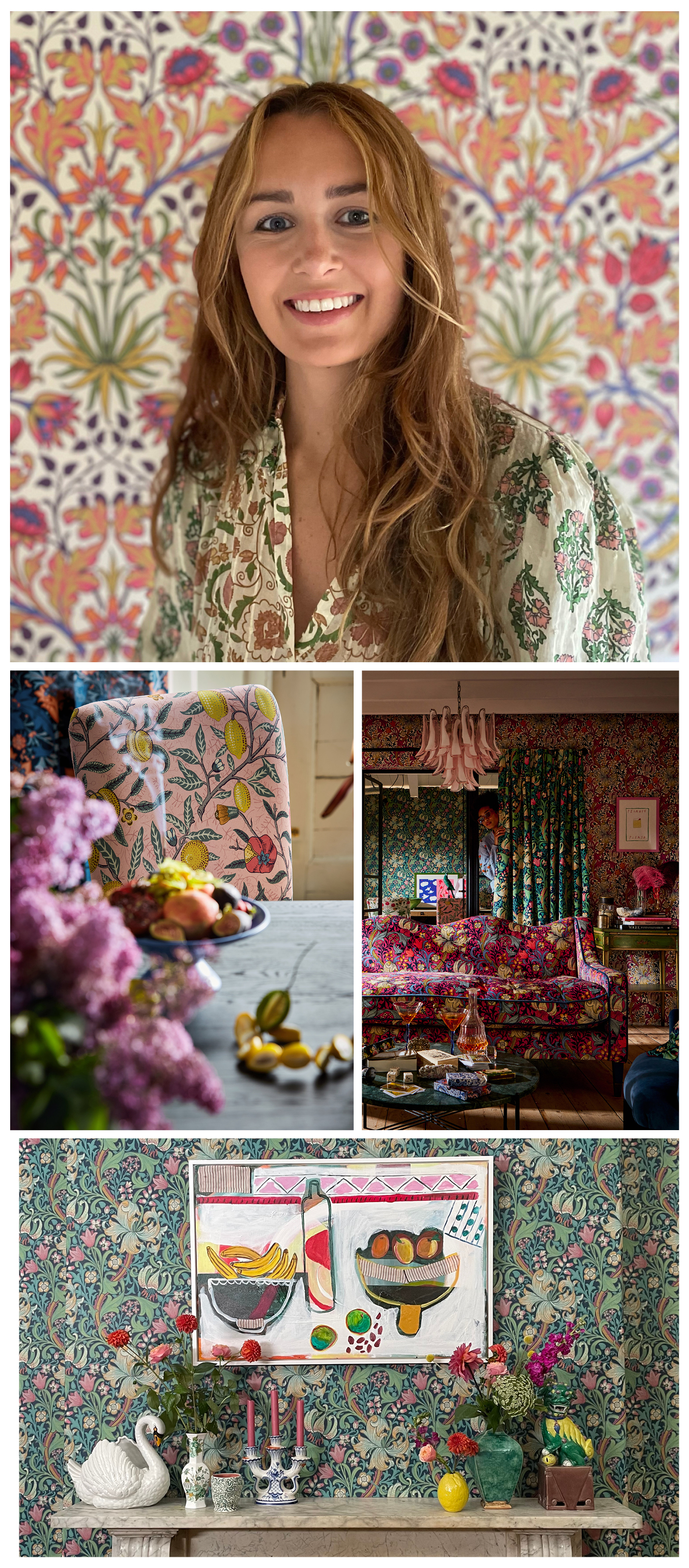 WARNING: The below is not for the pattern-averse.
You know that at Archive, we're loud, and damn proud of it. The question is never where can, but where can't you fit pattern in? With a style whiz and Maximalist master like Liberty Blackwell on your team, it turns out the answer is pretty much nowhere. Liberty gives you the inside track with 5 tips on laying down iconic pattern in every corner of your home.
DIP YOUR TOE
Pattern is a heady potion of creativity. It can be a lot (we get it) and you won't become Iris Apfel overnight. Sadly. So embrace your wild side by following your curiosity one step at a time.
"Start small with a bold patterned cushion featured on a sofa, occasional chair or bed. A print lampshade is also an effective way of adding a bang of boldness to your home on a smaller scale."


MAKE YOUR MAXIMALIST MOODBOARD
It's time to get concocting. Have a poke around our archive, rip apart magazines, snoop round friends' homes and make the world your moodboard. As you mosey on through our Archive collection, remember to bag your samples and get your pattern perfection underway.
Over to Liberty for her sage words on moodboard magic; "Collate all your favourite fabrics, wallpapers, paints and textures and put them together in a physical moodboard. Include your flooring sample (or pull the moodboard together on the floor in the room you are decorating). Consider where you would like prints to feature and lay the samples next to where they would sit in the room. For example, your blind fabric needs to sit well with the paint or wallpaper, or your sofa fabric with the curtain fabric, depending on the layout of the room. It can also be helpful to pull imagery in too."  


WINNING WINDOWS
Are you a sunlight shrinker? A natural light superfan? Whatever your camp, tinkering with your window display can make or break a vibe. To help make yours A Room With A View or an cocooned bohemian hideout, Liberty talks lighting.
"Working with natural light is so important, whether you have a small or big room. The smaller or darker the rooms – the moodier/bolder you should go, rather than fighting it – you maximise the room's potential."
"If you have a room with a beautiful view, printed curtains would be a fabulous way of drawing attention to the window. Archive also has some fabulous 'hint of print' curtains with a block colour velvet mixed with a panel of print to help space out the pattern within a room (as featured in Nick Grimshaw's home)."
With Archive's made-to-measure service, your curtains and blinds can be up before you've had the chance to mix your first celebratory cocktail and take in the view.


PORTIONING YOUR PATTERN
How much is too much? We really don't know. We haven't seen it yet. Liberty tells you about the golden ratio for blocking rooms, big and small, with all the pattern your heart desires.
"Bigger or brighter rooms require more space between the prints or for block colours to be paired with them. Panelling or dado rails help to break up wallpapered walls, whilst a 'hint of print' curtain or print blinds works fabulously with a bold coloured paint."
"Print placement is also key. Go bold with a full-print sofa, or choose a block colour plain velvet or linen sofa in a rich tone and then choose a selection of print cushions and pair with full print curtains. Use these to demarcate your zones of Maximalist magic."


DON'T GET YOURSELF IN A TIZZ
Whatever your design needs, we've got you covered. We offer a range of VIP services including helpful how-tos and experts waiting in the wings to guide you through your Maximalist moment. So whether it's a tape-measure tangle, a thirst for inspiration, or an installation nightmare, we've got you covered.
Oh, and by the way… our styling wizards are on hand for your FREE planning session. Just a little something from one Maximalist to another.
If you'd like a helping hand in creating your look then why not book a complimentary session with our design experts.
posted on 29 Jul 2022 in Interiors