Sleigh your Christmas with our Top 3 Festive Tips & Tricks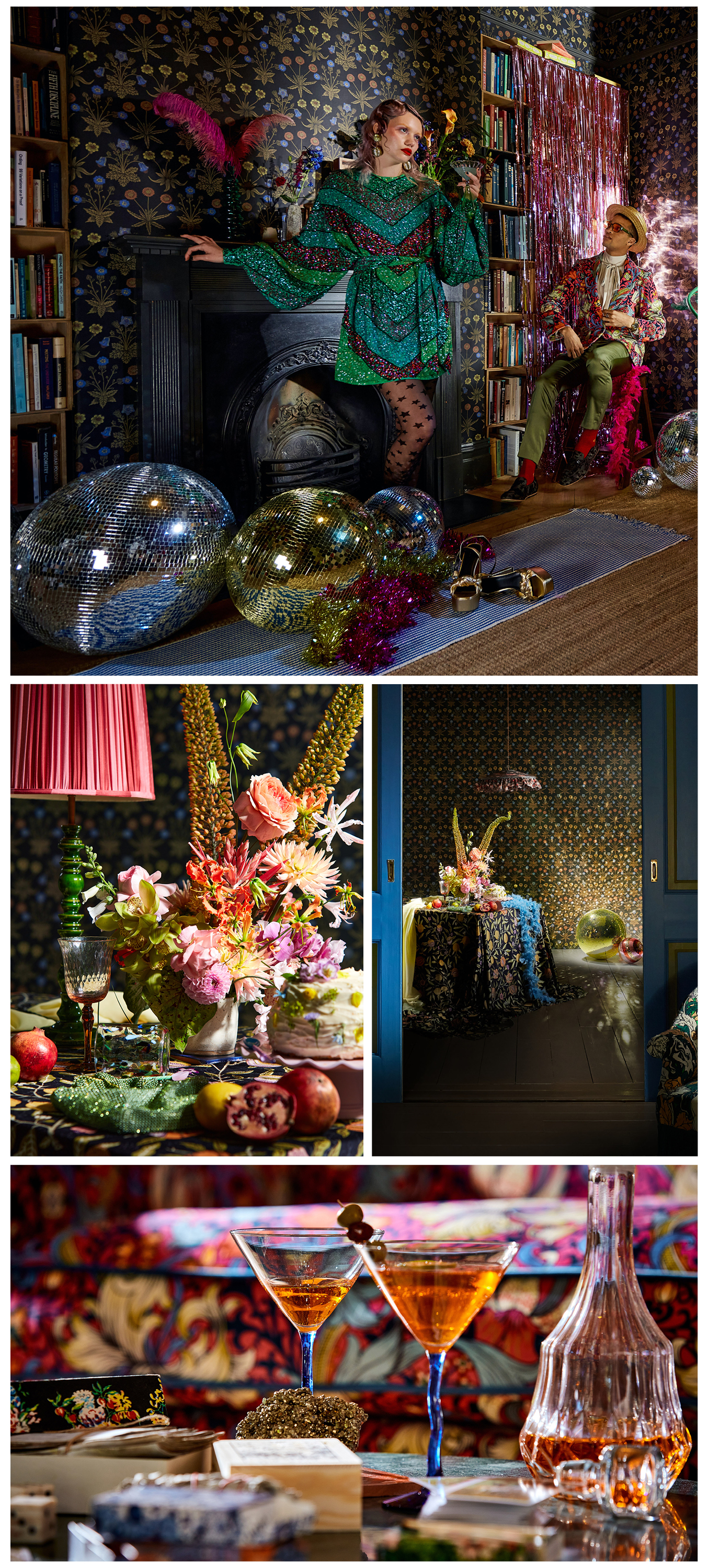 'Tis the season for a Maximalist Christmas takeover
Cosy up with your festive drink of choice (we're betting this is a cocktail – more on this later) as we share our top tips & tricks this yuletide.
1) DECK THE HALLS WITH MAXIMALIST STYLES
Want to create a space that's Maximalist to the core? Look no further, we've got moody wallpapers to turn your space into a cocoon of pattern. Our Daisy wallpaper in 'Moonlit' is the perfect Maximalist design to turn your    walls from mediocre to MAJOR  
Explore earthy moody patterns that give an alluring luxe finish to any wall.
2) IT'S NOT JUST MISTLETOE TO GET YOU HOT UNDER THE COLLAR...
Dreaming of a white Christmas Eve? Dream bigger, with technicolour wonders, worked up into fierce patterns across a range of iconic accessories. Maximalism is for life, not just Christmas. With top-notch quality in-built, you can cherish your Maximalist marvels the whole year round.
Adding accessories to your home is the best way to incorporate colour into your scheme and, in our books, the brighter and more patterned the better!
Be inspired and transform your home with our range of bedding, cushions, pouffes, and lamps in an enchanting range of whimsical patterns from our bold Tulip & Bird to our showstopping Forbidden Fruit. Anything is possible with a little Maximalism in your life.
Our top accessory picks:
Forbidden Fruit Bell Lampshade
3) SILENT NIGHT... YEAH RIGHT! FESTIVE COCKTAIL ANYONE?
For all you Maximalist movers and shakers. Concocting is thirsty work. To really blow your guests away give Pip Jolley's festive mint chocolate cocktail a try. Serve in snazzy balloon glasses and let the good times roll in.
Find the recipe here.
EXPLORE THE CHRISTMAS GIFT GUIDE
posted on 07 Dec 2022 in Interiors