Between the sheets of style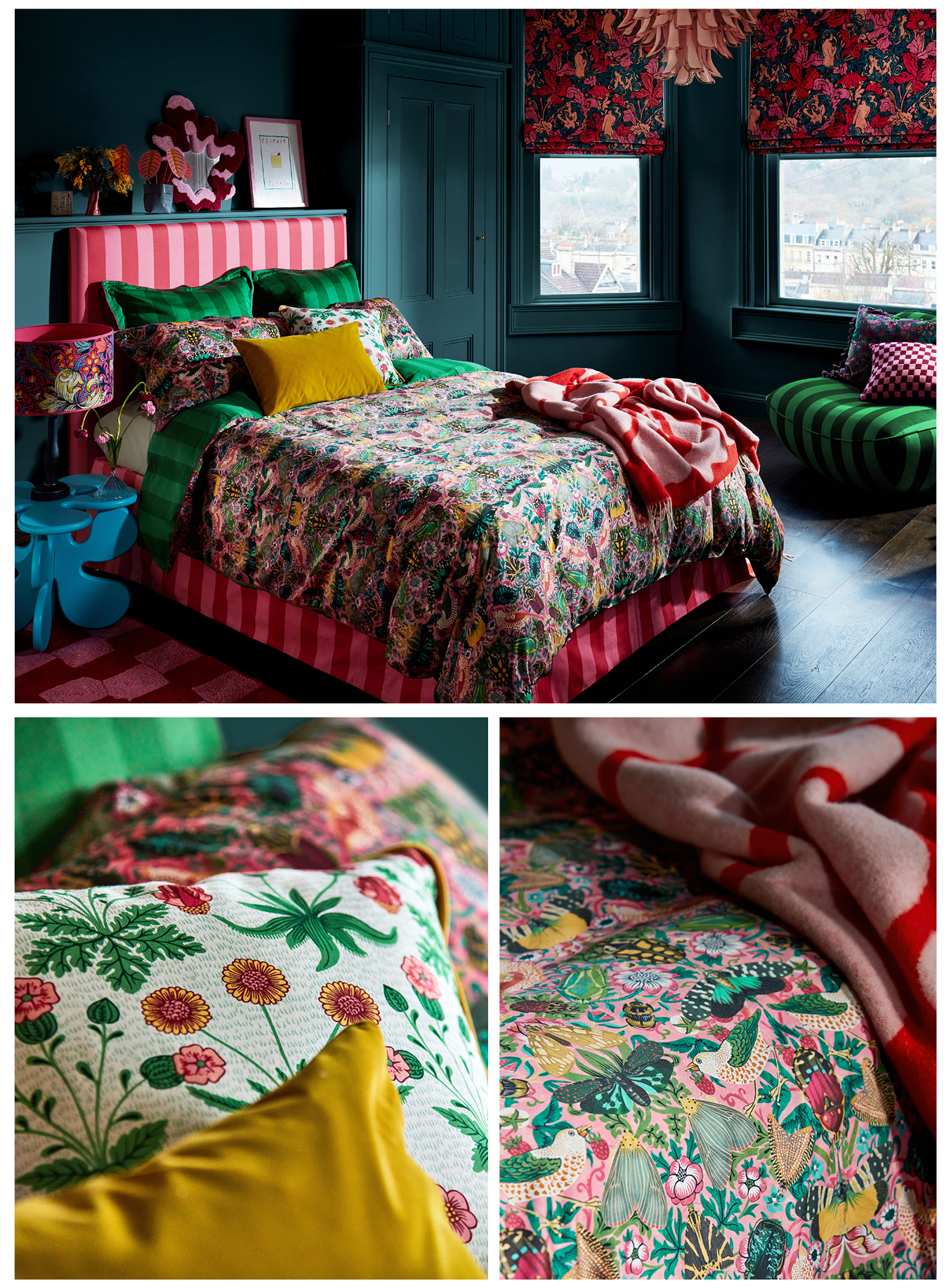 Your bedroom is a style sanctuary, a place away from the hustle of everyday life, and a retreat to which you can let self-care and self-expression thrive. Mood lighting is essential, room fragrance a possibility, but design rebellion never sleeps.
Not dictated by function or convention, the bedroom is a powerful exploration of personal taste, where the scale of dramatic design can be played with – explorative, bold, brave – all wrapped up in deliciously rebellious bedding that discards with minimalism and spices up your sumptuous slumber.
In this haven, bedding has become the ultimate statement of self – it is the artistic anchor of the room, plump and soft with an exuberant presence that demands attention.
Layered luxury, bedding also offers the chance to go maximalist in the contrasting and evocative build-up of colour, tone, and pattern. Don't stop at one cushion or throw, this is a design narrative of multiple chapters.
To sleep, perchance to dream of exotic and enigmatic designs that elevate your bedroom from serene to something altogether more curious, Strawberry Thief has been reinvented in Beetle Mania. Will you be a bold bedfellow of these critters? In pops of verdant green and chartreuse, the imagery of winged creatures bounces from the pink backdrop in Miami Sunset. The best kind of bed bugs.
If the vibrancy of green on pink doesn't capture your design eye, Strawberry Thief Beetle Mania appears in nocturnal, an altogether moodier, steely blue hue, giving night vision to these exquisitely designed creatures. This is a daring metamorphosis of a beloved print, inviting you to do the same in your bedroom, or delight guests in their own room, transforming spaces into evocative havens where you may drift from reverie into slumber, exploring design in the subconscious.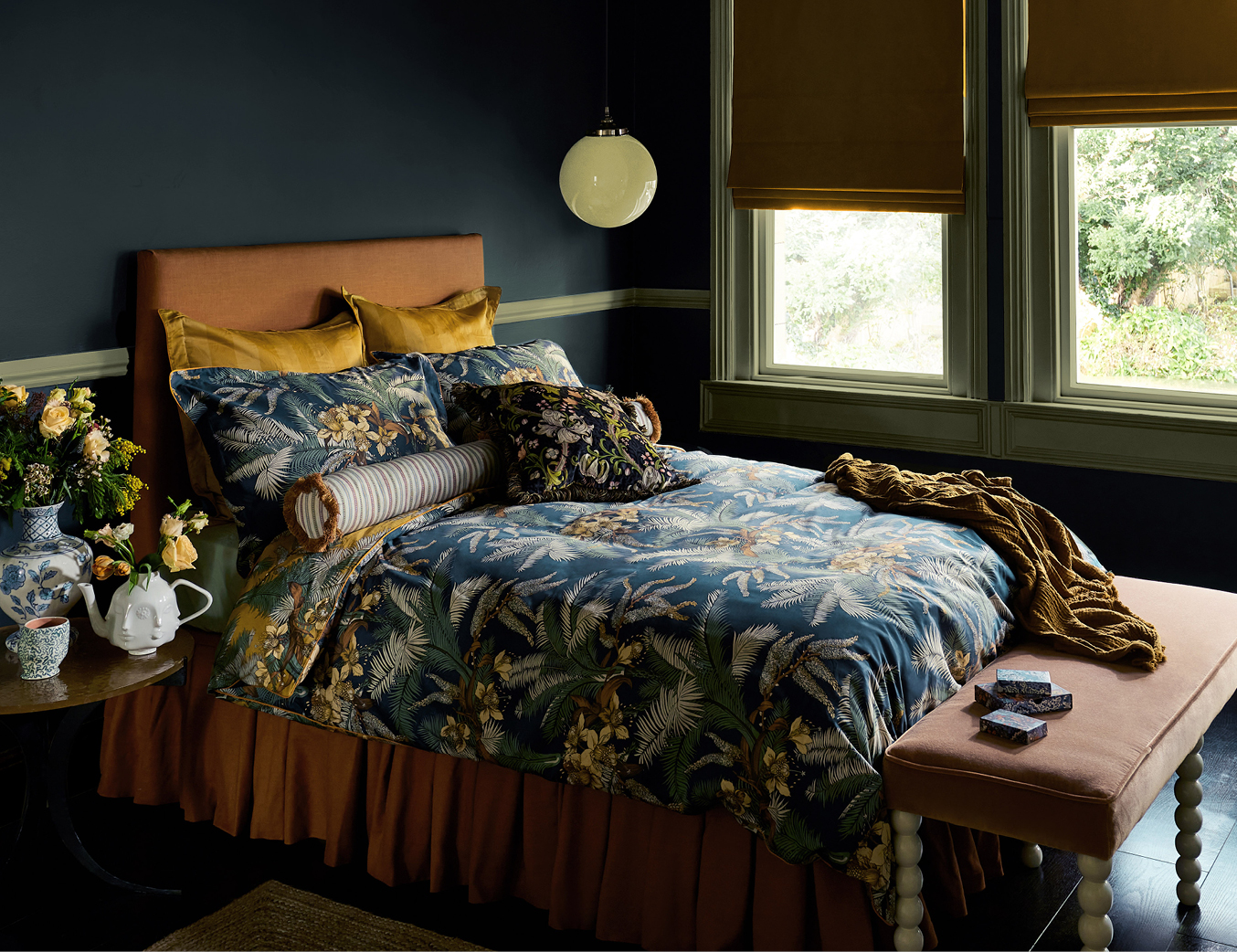 Exploring and curating your bedroom story without the constraint of convention has never been so tempting. The wild abandon of Palmetto in Saharan Night, with its teal and turquoise tones flirting with brave turmeric, where the tropic wilderness combines with jazz-inspired classicism, is a dance of passion and boldness, never shying away from the other-worldly presence and enveloping charm of the palm or the tubular flowering plant as drawn in Palmetto.
A daring twist in an unexpected room of the house, boldness needn't be limited or restrained, as it flows in abundance through your home, bedding down, living, and breathing the very essence of your design style. As for in the bedroom, our bedding provides many maximalist bedtime stories.
Delivering your own masterclass in bedroom style has never been more satisfying. How will you go to bed with Archive?
More from Archive
Shop cushions and lampshades to complete your maximalist bedroom look, day and night.
ARE YOU AN ARCHIVE BEDFELLOW?
posted on 04 May 2022 in Interiors