INTERIORS
3 REASONS WHY PRINTED POUFFES ARE A MAXIMALIST MUST-HAVE
Archive's pair of pouffes have finally DROPPED and we can't wait to see what you make of them. To help you on your pouffe path, we've whipped up this quick-fire read on what makes a pouffe the Maximalist's best friend when it comes to concocting daring, pattern-rich schemes. Read More.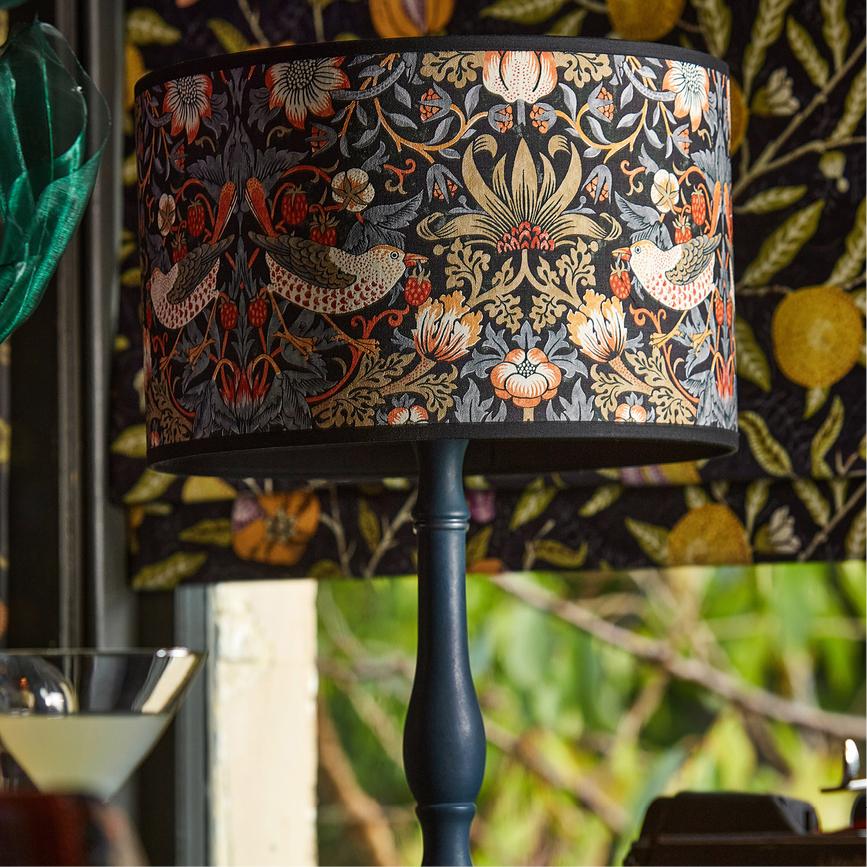 INTERIORS
SWITCH ON MAXIMALISM
We give you Maximalism at the push of a button (or the switch of a… switch..?) with our new-age iconic lampshades. Perfect for newbies to the Maximalism game, or old hands looking to shake things up, lampshades are an epic way of introducing a potent dose of pattern that will literally light up a room. Read More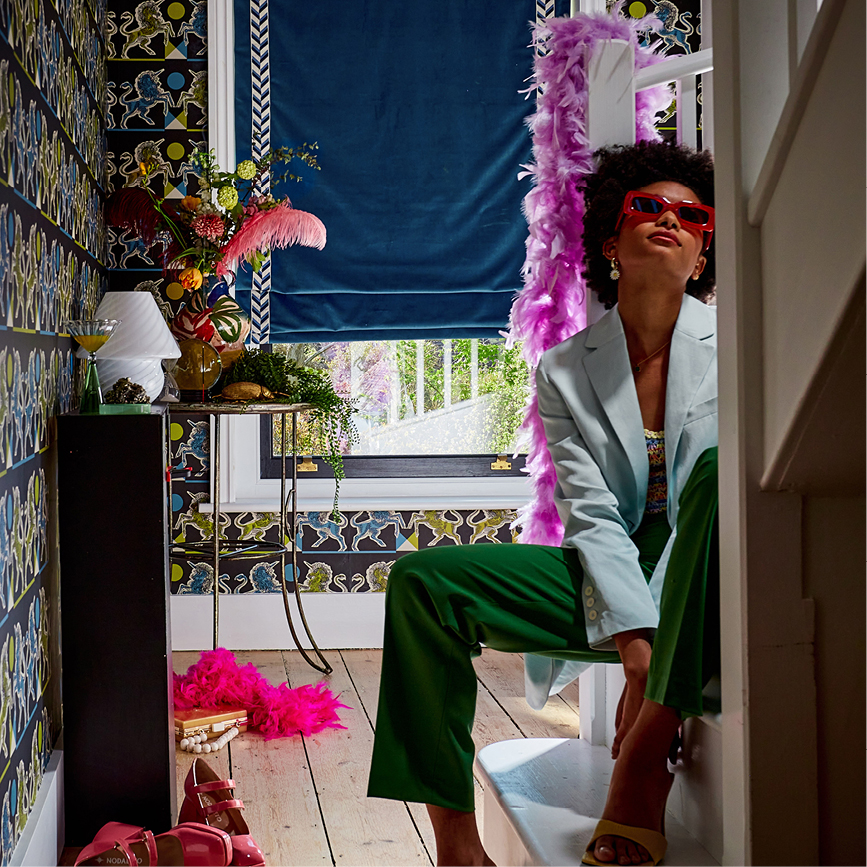 FEATURED
A CONCOCTOR'S GUIDE TO HEAVENLY HALLWAYS
As the first and last space your guests will see, go BIG in your hallway. Make it unforgettable. As our styling whiz, Liberty, is always saying; "Hallways are uniquely important as connecting spaces in the home. Make sure it says- or shouts- YOU by creating impact".  We'll show you how. Read More.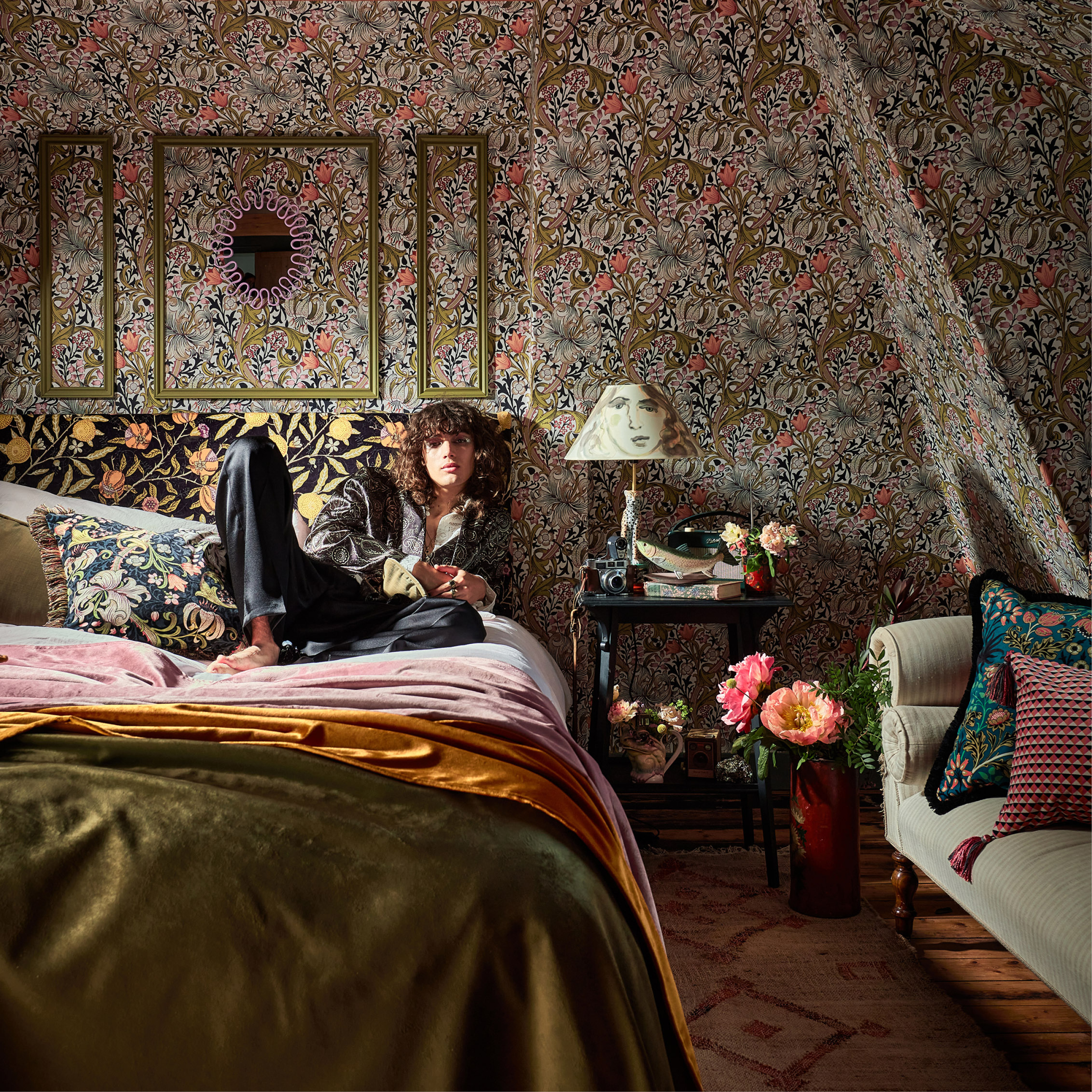 INTERIORS
THE DARK ART OF MAXIMALISM
Feeling starry-eyed over our nightly shades? The dark matter of our reimagined prints is all you need to exude an earthy maximalist tone at home. From sunset to sunrise, great style never sleeps, and design explorers everywhere will discover the beauty and seduction of darker backdrops too mesmerising to resist. Envelope your home in the dark art of maximalism. Read More.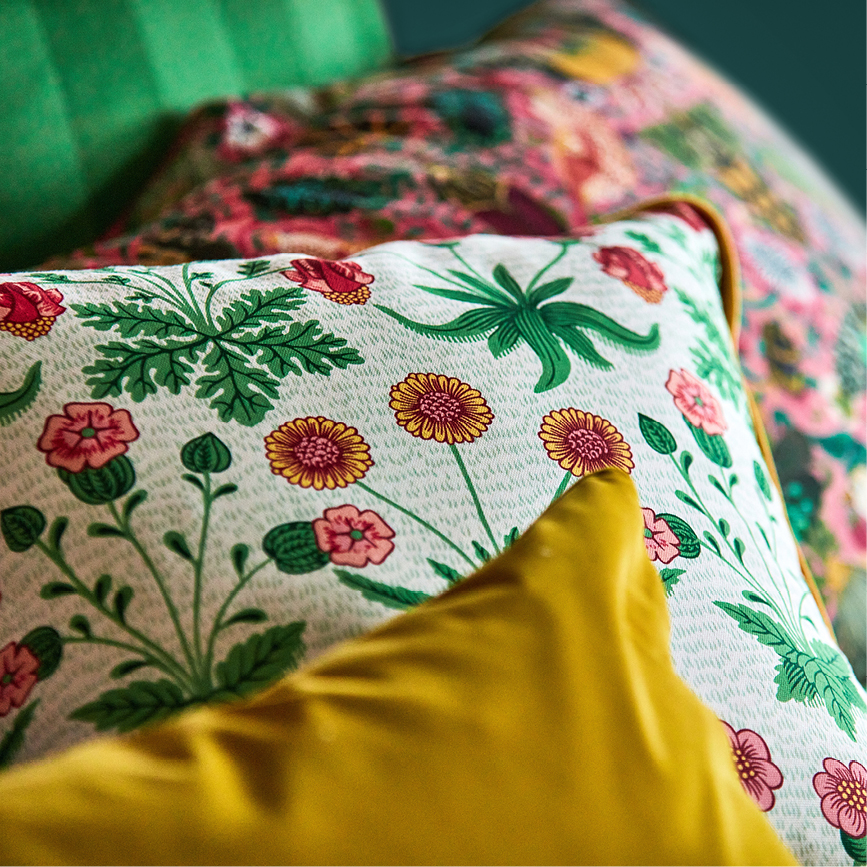 INTERIORS
POWER TO THE FLOWER
The symbol of 60s enlightenment, Gucci's go-to print, that seasonal 'vibe in a vase'. Now, the traditional take on dainty flowers has been deconstructed and reimagined, as we emerge triumphant from deep within the archive with a bouquet of design riches, once lauded in the past and now waiting to be devoured by you in your interiors of the (near) future. Read More.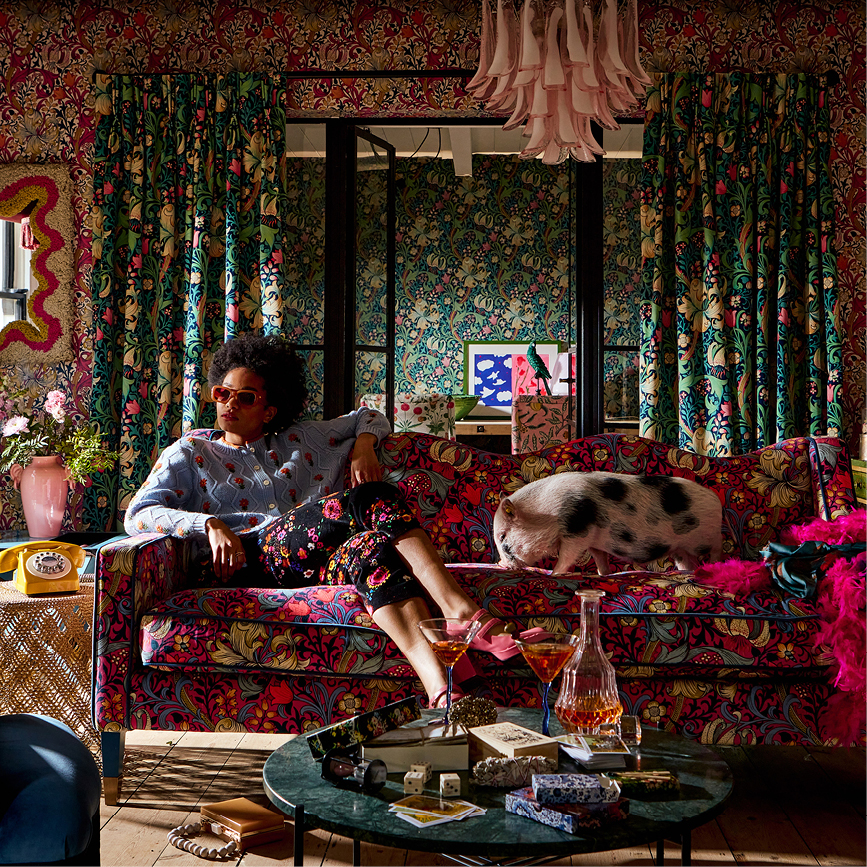 INTERIORS
GILD THE GOLDEN LILY: ARCHIVE HIGHLIGHTS
Whether you're an out-and-out maximalist, a quirky traditionalist or a curator of historical objet d'art, Archive's emporium offers up a plethora of print styles to work into your cool, devil-may-care home narratives. Read More.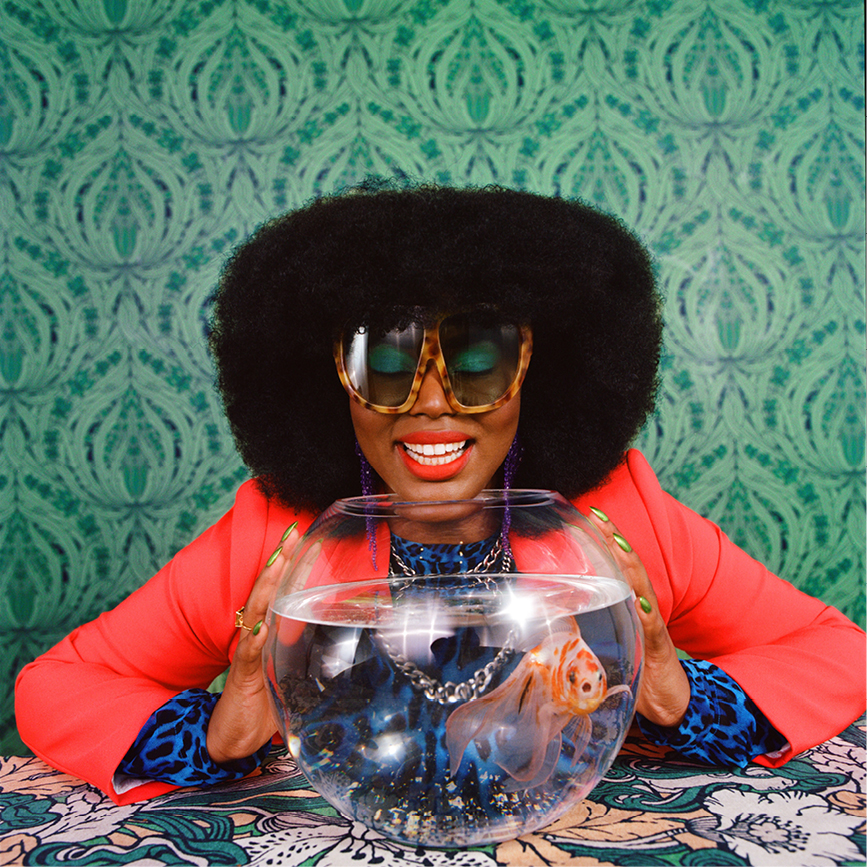 INTERIORS
GREEN THERE, DONE THAT
We know green is good; in food, in nature, and now in interiors. From sublime sage shades to a verdant exploration of naturalistic colour with neon capabilities, green, it seems, is the hidden power palette behind the everyday AND the extraordinary. Read More.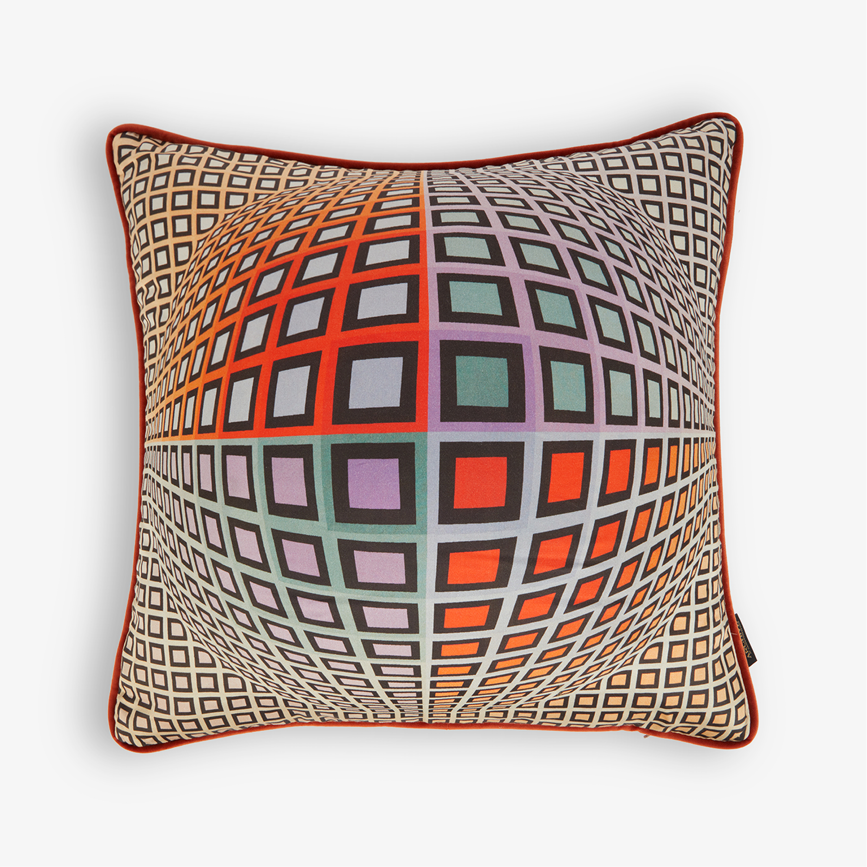 INTERIORS
VASARELY X ARCHIVE
In a cultural collaboration between the Vasarely Foundation, Paco Rabanne, and Selfridges, Archive features once more, this time as the makers of daring and exquisitely crafted cushions featuring the geometric prints of the Vasarely Foundation. Read More.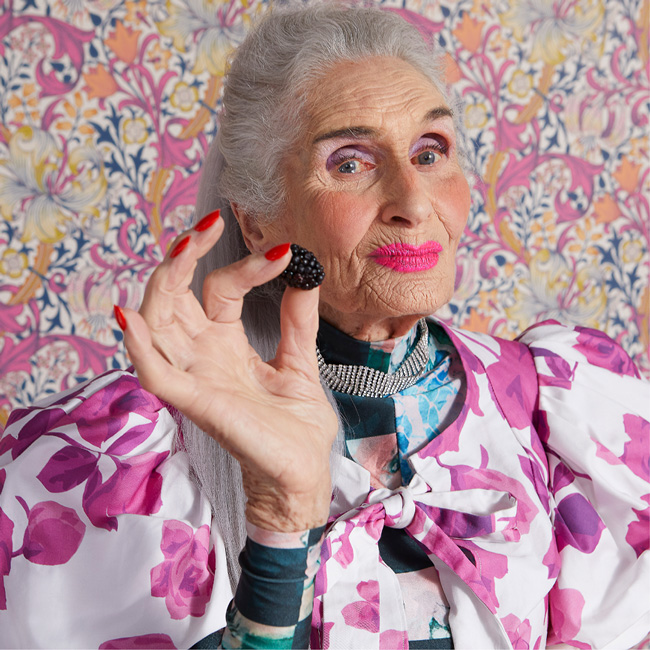 INTERIORS
Behind Rebellious Rose-Tinted Glasses
In a world where soft hues and bashful blushes were once simply the epitome of femininity, pink, the sweet shade of rosy cheeks, sugary delights, is marking a turn in its own colourful history with Archive. Read More.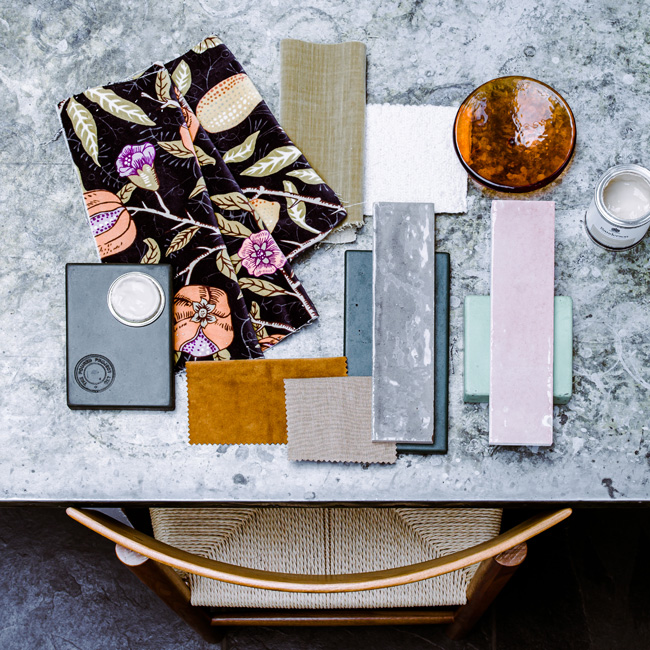 INTERIORS
BEHIND THE SCENES WITH NICK GRIMSHAW
An exclusive peek behind the scenes at the renovation journey of Nick and Meshs' London home, using Archive's vast library of daring designs edited down to select the perfect prints for both the master and guest bedrooms. Read More.