To Wallpaper or Not?
Interior designer Flora Soames tells us what they'd say if these walls could talk...
Wallpaper has always brought me much joy.  It conjures up memories of houses I've loved, and those which have been truly lived in, in particular for me of family members with a very distinct sense of style.  My grandmother had wonderful trellis style wallpapers in her back hall and a climbing vine in her kitchen which is something I always strive to emulate.  There is a historical journey one can go on in the search for the right wallpaper, and the archives they derive from are fascinating, each one with a different story to tell.  Much character, warmth and strength can be imbued with the use of wallpaper - it is the stamp of one's personality on a property, in the same way as creating atmosphere with paint BUT with the added bonus of a motif or pattern. 
The wide variety of wallpapers on offer is immense but where to start?  More minimal and clean designs, where a sense of structure or texture is desired, such as a bold two-tone stripes, stripe-like paint effects on paper, or plain matte grasscloths enhance the clean architecture of an existing room. Think David Hicks in a dining room, snug or office, where it needs to be inviting but elegant (and definitely not novel) - in these instances colour is everything, vivid or otherwise. 
In many interiors (and more often than not when my eye is involved!) a more maximalist approach is necessary since a room calls for you to be transferred to another world. Take an ornate chinoiserie wallpaper in jewel colours, as we see done best in so many historic houses, or a flamboyant floral print - the archive Sanderson Summer Strawberries being an old favourite. These rooms can be practical such as a cloakroom (but who says they need to be dull) or a welcoming and cosy bedroom or bathroom.  It is all about the notion of an atmospheric backdrop, onto which you can build the layers of a room over time.  I love botanical motifs and floral prints- there is something cocoon-like about a room with a William Morris wallpaper, not withstanding the wonderful sense of nostalgia it brings about.
Wallpaper is never too much but balance is everything.  View wallpaper as an integral ingredient which needs showing off to its best advantage, but not as the only star. I am not a fan of a feature wall on this basis - there is meant to be a sense of timelessness with wallpaper, not a 'look at me' factor which you find yourself bored of further down the line.  In the same breath I think a child's bedroom can be dynamic and evocative without being something they grow out of a few years later.  I still think of my first bedroom fondly, a small pink print with a ribbon border- I would happily sleep in this room again.
In a small space, a busy print is not to be shied away from and in a lofty space a bold and large scale choice can be given room to breathe.  Be aware of the interior you are working with, and sensitive to making the right pairing, both for you and the house. In essence enjoy wallpaper - there is something for everyone and there are no hard and fast rules.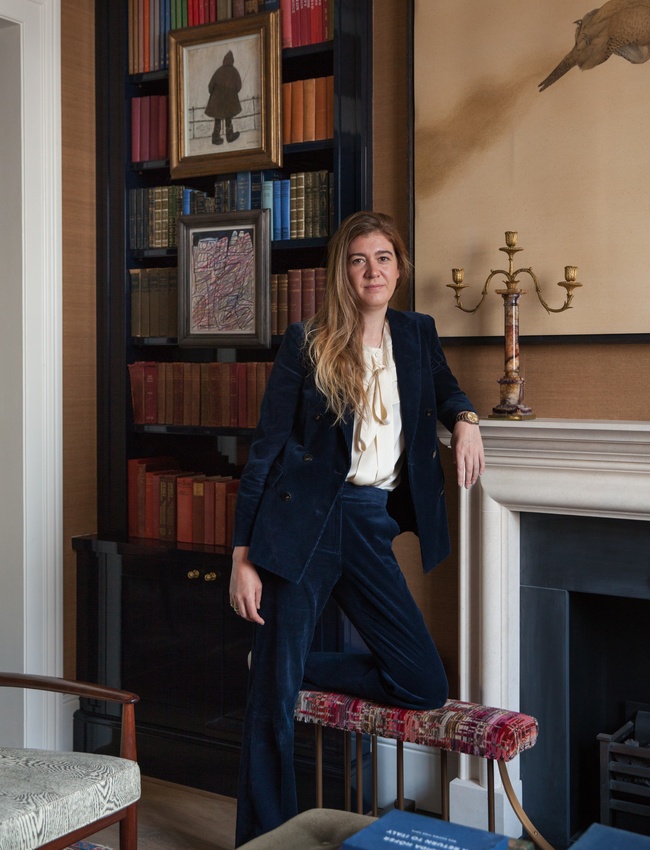 posted on 01 Sep 2021 by Flora Soames