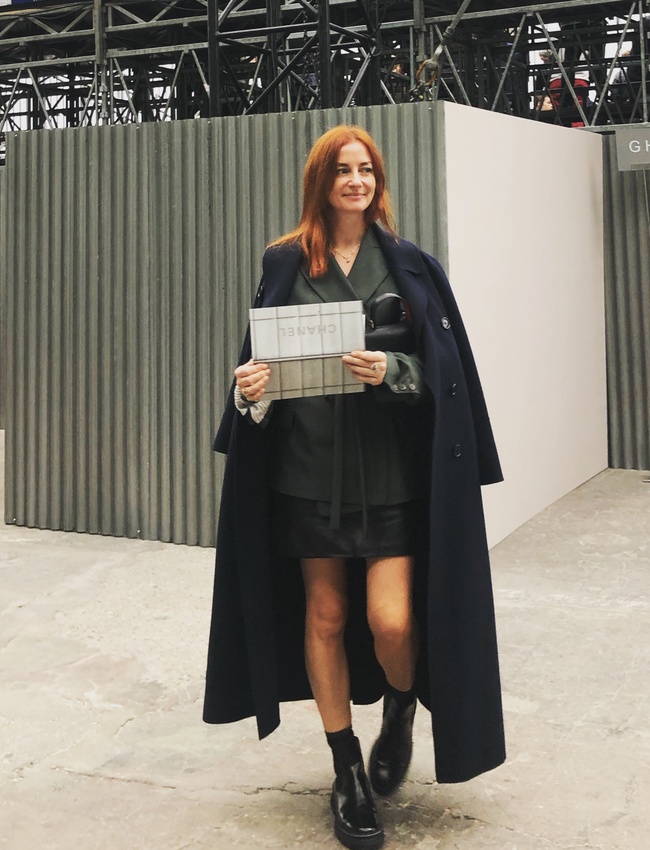 The fashion for collecting
Journalist Stacey Duguid explores the, sometimes inexplicable, love of collecting amongst the fashionable set...
From the common stamp to obscure d'objets, what really inspires people to collect? Friends in the field of contemporary art suggest future investment is a key determinator, after all, art remains one of the world's unshakeable currencies. I, however, prefer to believe our obsession with collecting stems from a place of emotion, a deeply personal signifier of how and why we connect with our environment.
I recently met artist S.J Axelby, founder and curator of Instagram account, @roomportraitclub. Axelby, a room portrait painter by trade, set up a second Instagram account during lockdown as a way of creating art projects for others to join. Each week she posts an image of a room and invites her now 10k strong following to send in their many iterations. The account makes wonderful viewing and is testament to the fact that art is truly subjective. In her spare time, she collects antique china jelly moulds. (I had to ask my friend 'Google', for I'd never set eyes on one before). I have forty-two antique China antique jelly moulds that adorn a shelf high up in my studio. They are all white but each with a subtly different pattern. It's the subtle differences that appeal to me, and altogether in a line, they are heavenly, especially contrasted against the blue wallpaper background. It's the start of a collection I plan to continue for a long time". 
Many years ago, I met a woman in Milan named Verde Visconti. Miuccia Prada's right-hand and general go-to, she looked spectacular in everything from frou frou cocktail dresses by Miu Miu to austere suiting from the Prada menswear line. The epitome of Milanese chic, Verde, which means green in Italian, remains to this day the most elegant woman I've ever met. She's also an avid collector of decorative frogs. Frogs! 
Quietly beautiful, Verde's grandfather was the film director, Luchino Visconti, who directed The Leopard, The Damned and Death in Venice. Apparently whilst on set, Luchino would insist each drawer that may, or may not, be opened by an actor, be lined with custom-made embroidered linens. The kind of attention to detail reserved for the global events she oversees for Prada; Verde clearly inherited the late film director's fastidious eye. She's also the least likely collector of ornamental frogs I've ever encountered, objects, she tells me, she collects and cherishes from all over the world. Days after meeting her back in 2004, I invested in a silver paperweight frog from George Jensen that, to this day, sits staring at me from the top of my writing desk. I swear it brings me luck.
Kim Jones, Artistic Director of Fendi Couture, Fendi Womenswear and Dior Homme lives in west London in a post-industrial home designed in 2006 by architects, Gianni Botsford. Often described as a collector's paradise, apparently his assemblage of Virginia Woolf's first editions, fashion books and art provided enough reference points to inspire him to design over eight collections during lockdown. But it's his sneaker collection I'm most fascinated by. Over the years, I understand he's collected around 500 pairs of trainers, a museum worthy collection that must, in some way, form a visual index of his diverse and wide-ranging cultural references. 
How we consume culture impacts how we view the world, which is why I was fascinated to meet Calum Blyth, founder of OOTO London, who collects vintage fashion dated very specifically between the late 1980s to the late 1990s. Housed in an office that looks like a sumptuously designed private member's club, their Brook Street headquarters are by appointment only. 
Carefully collected and curated, it's here you'll find a boxy red Chanel jacket that graced the cover of Vogue or an incredible evening-wear gown designed by Tom Ford for Gucci. Ford's inaugural 1994 collection for the Italian behemoth changed the way women dressed overnight, which may explain why this particular moment in fashion history inspired Blyth to hone the collection eschewing all other decades. Our style is sleek and sexy. We don't like the vintage granny look".
Curious to understand more about the history of collecting, and thanks to meeting S.J Axelby, I'm now fully signed up to the Pitt Rivers Museum, an online archive of almost every single collection of cultural importance you could ever imagine. Scrolling through a collection of amulets, I began to realise what we collect is more than a mere reflection of time. Collections provide us with a deep sense of connectivity to the world we live in, and most importantly, to ourselves.
posted on 01 Sep 2021 by Stacey Duguid