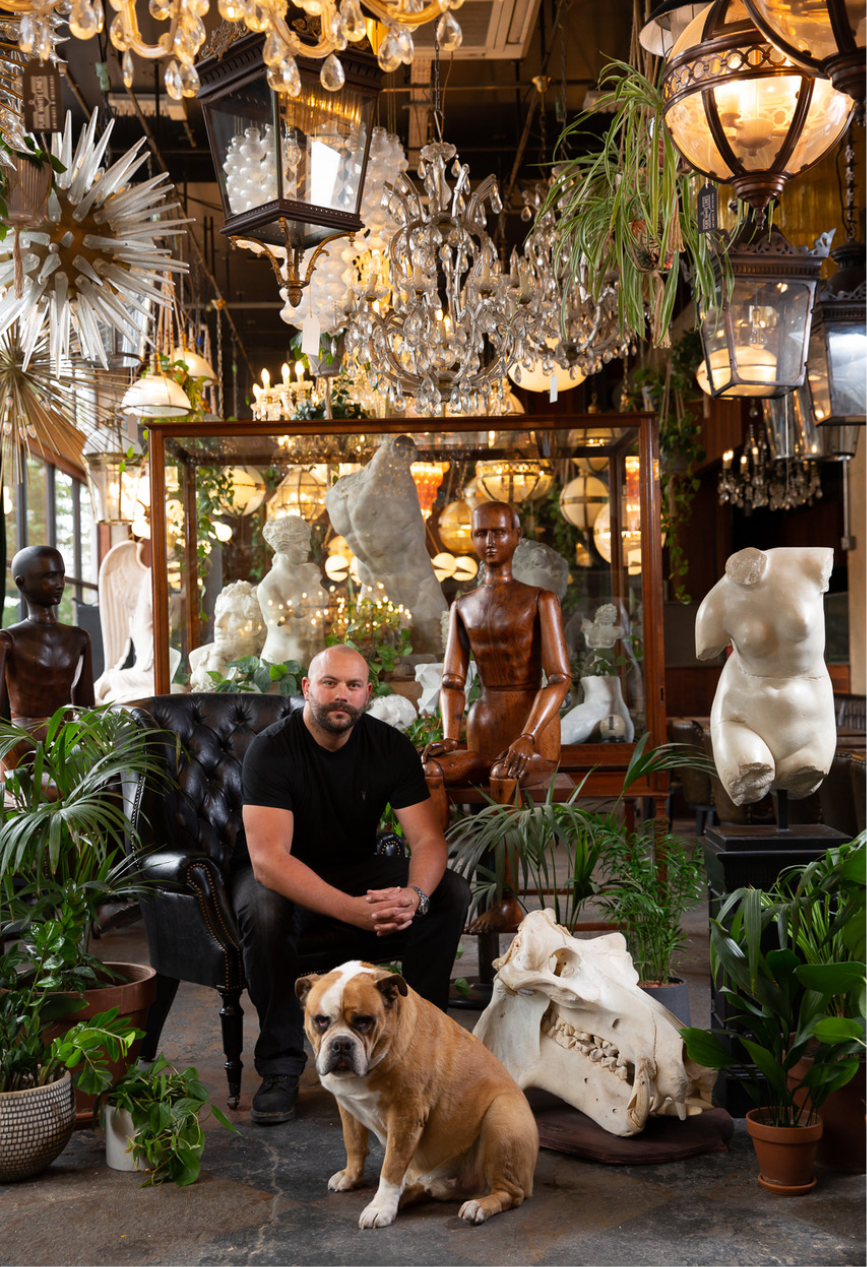 The collecting bug
WITH MATT GOSS
"My room is like an antique shop, full of junk, and weird stuff. There's a big sword in there. And a taxidermy bird, and a couple of birdcages. And a lot of newspaper cuttings. I used to have a weird thing about cutting out morbid headlines from newspapers, and collecting them." So said singer Florence Welch of Florence and the Machine of her own predilection for collecting odds and ends. 
And she's not alone. Collecting curios, be they a 6ft taxidermy polar bear (of which more later) or a set of Czech railway mirrors, has become something of a fine art, up there with a cellar full of good wine or a shelf full of first editions. One person who should know is Matt Goss (and no, he wasn't one half of a boy band, in fact he taught rugby and economics at a boys school before the lure of dusty antique yards got to him). 
Matt owns Pure White Lines, the must-visit destination for all self-respecting seekers of vintage and antique paraphernalia. If you're after a 17th century bronze statue of a pope, a mirrored, metal-framed window from the Ercol factory or an enormous 1970s pink glass chandelier, then Matt is your man. "I have a reputation for finding unusual pieces," he admits, "I always look for one-offs but I don't know what I'm looking for until I stumble on it. My only requirement is it needs to be good quality." He's also learnt the hard way not to hesitate on a buying trip. "I hate the feeling of missing an item at a fair, going home thinking I 'should have bought it'. I've learnt to go with my gut instinct as you don't get a second chance on nice things. There's no worse feeling than regretting not buying something. My advice is, if you love it, jump in with two feet and get your cash out!"
Matt's customers range from the eccentric to the A list. Aqua Man star Jason Momoa snapped up some butterfly domes for his daughters' bedrooms, while Matt recently sold a huge galloping stallion stone statue to a gentleman who positioned it pride of place in his English country garden. "And then there was the wealthy client who bought two enormous, 13ft taxidermy polar bears I'd found in Denmark and brought back to the UK, to 'attend' his Christmas lunch table," recalls Matt.
Trends come and go, Matt observes that while once it was mounted antlers, sourced in Hungary and Germany, which were all the rage, now it is mahogany coloured furniture. "I couldn't have shifted any brown furniture a few years ago," he says, "now a brown chest of drawers sells within a couple of hours of being on the website." And during the pandemic, Matt's new website ("we made our first online sale a week before we went into lockdown") was a life saver. While he has space in the achingly cool Mare Street Market in Hackney, along with a concession in The Old Cinema in West London, it is the website and his HQ in Sussex that now drives business.
But there is one antique that is not for sale. The first big piece Matt ever bought was a huge carved statue of St Matthew and he sold him within a week of the figure entering the shop. "Luckily, I was able to buy him back two years ago when the owner moved house," says Matt, "and I'd never sell him now. He gives me good luck." Now that is a real antique to treasure.
posted on 01 Sep 2021 by Matt Goss