Press Play on Pattern with Archive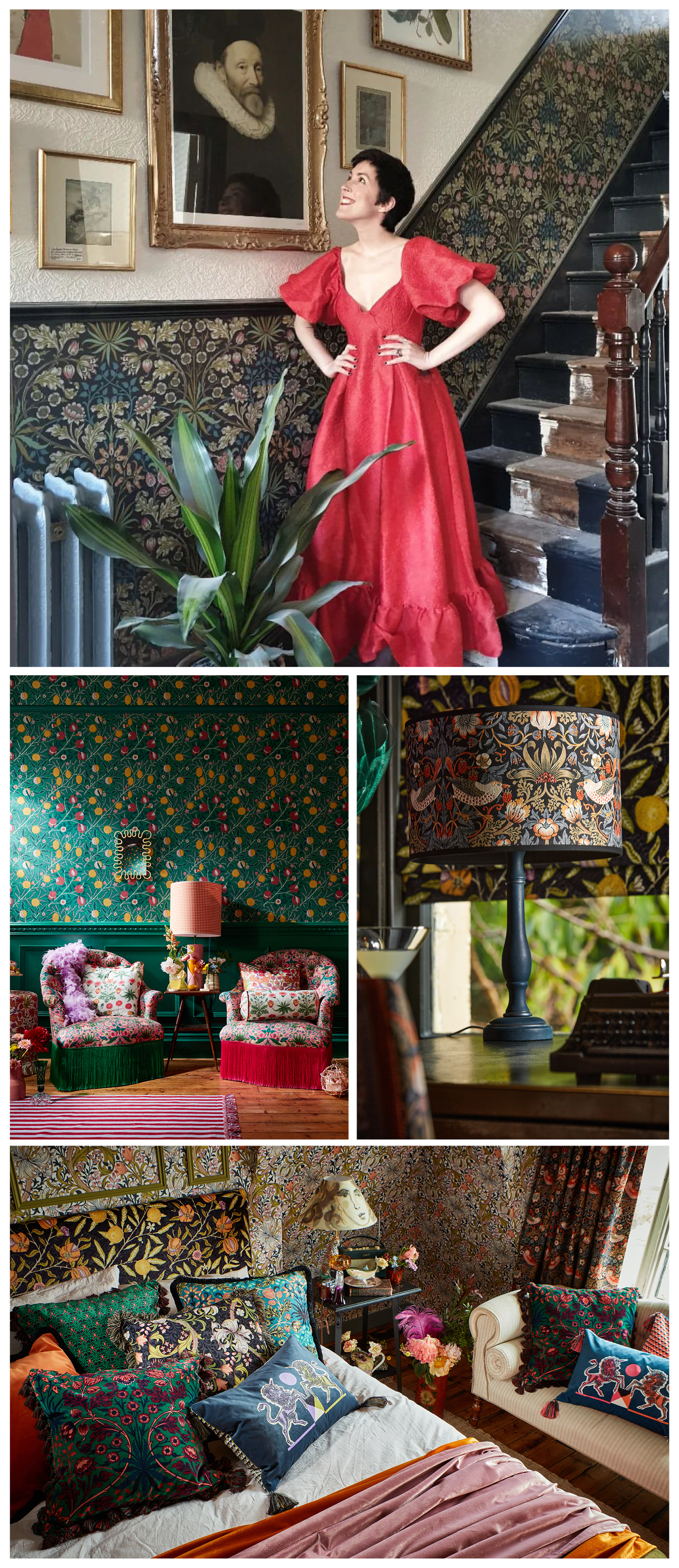 REIMAGINING PRINTS AT HOME
Love pattern? Loathe plain? You're in the right place. For an effortlessly cool foray into an emporium of print and pattern with some serious design credentials, Archive's reimagining of heritage prints for a vibrant modern-day aesthetic makes home design an evolution of space for rebellious tastemakers.
Robyn Donaldson is a true creative maverick, expressed through her love of pattern and print in her period home 'The Foxberry II'. Colour and clashing come as standard, in a design exploration that, for Robyn, is essential to creating a welcoming, vibrant home and a conversation starter as soon as guests take their shoes off.
Pattern, for Robyn, is a passion and at every opportunity, she's packing it in with panache, as she tells us.


A penchant for pattern.
I love pattern and you're here, so I'm guessing you love pattern too. But sometimes love just isn't enough. Sometimes love, learning and a bit of hard work are what you need, and when it comes to placing pattern in your home, this couldn't be truer. Think about why, where, and how you want print in your home and from there, you can deploy a little or a lot with abundant success.


Plump furnishings pack a punch.
If you're feeling reserved about the physical application of pattern but want to use it with all your heart, the cushion is your best friend. You can go wild with print and it can be switched up, moved around and reimagined on a whim if you find it doesn't suit. Archive's Hyacinth and Golden Lily prints contain a broad range of colours that sit comfortably in any room. If you're feeling a little braver and want to commit to a bigger statement, the footstool is foolproof in any Archive fabric, elevating your space with a fabulous focal point.


Windows that work it.
Rejoice - statement curtains are back in a big way. The perfect complement or contrast to any room, go wild and choose a print to be proud of. For an Art Deco feel, try Tulip & Bird. If a little Wes Anderson whimsy is your vibe, seek out Signature Stripe or indulge in the heavenly 'heritage with a twist' of Strawberry Thief. There's an iconic pattern in an updated colour palette just waiting to wow at the window frame.


Wonder wall.
Ok, it's Archive. You're here for the wallpaper, right? The hero product. The game-changer. It says – this is MY room, hear it roar. Make it count and choose a print that speaks to your style. If you're unsure how to distil your eclectic style down for one room, speak to the design tsars pronto. They'll help you tease out the facets of your personal style for something cheeky like Forbidden Fruit, or the illustrative Elixir of Life. Perhaps you're fanatical about foliage? For which Daisy will do the trick.


Maximise on maximalism.
Feeling restricted by a phased approach? Then go the whole hog. Upholster a sofa in something like the powerful Seratonin Pink Golden Lily while hanging curtains that pop in green tones. Why stop there? Pop it on the walls as well. Got a lamp? Lampshade it is then. And some cushions? It'd be rude not to. If you pull together the same tones or patterns or deploy the right contrasting hues, then the world is your patterned oyster!
Whether it's baby steps or the big leap, adding pattern to your place could not be easier with a little fearlessness and Archive at your fingertips.
MORE FROM ARCHIVE
Ready to embrace prints in your own home? Take a look at our wallpaper, fabric and made-to-measure curtains and blinds.
SHOP THE LOOK

Shop Hyacinth, Golden Lily, Signature Stripe and more in fabrics, wallpapers and made-to-measure curtains and blinds.