Megan Ellaby Shows Us How It's Done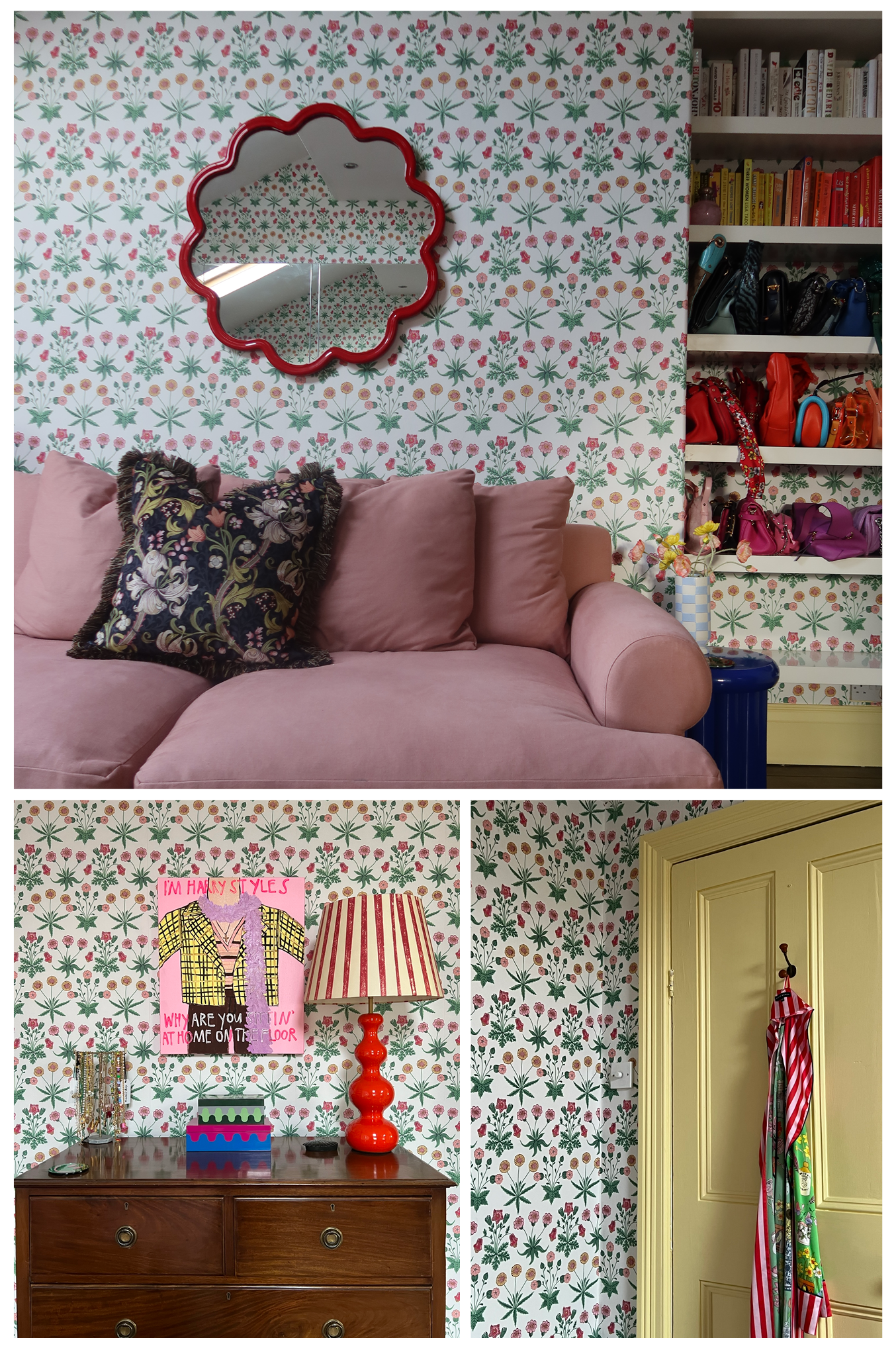 Brace yourself, Archive fans, for Instagram legend Megan Ellaby. The creator of iconic Mancunian fashion brand, Saturday, she's also a self-proclaimed lover of colour and print - exactly our kind of gal.
At Archive, we were gassed to be working with Megan, a true design troubadour with a penchant for pattern. Never a shy wallflower, her uncompromising fashion sense has translated into a similarly unrelenting approach to her home interiors, too.
With all that in mind, what did Megan make of Archive's store of rebel-rousing design?
DELIGHT IN DAISY
We can't stop admiring how good our Daisy wallpaper in Strawberry Fields looks in her spare room! Floral fun packing a serious punch, this design hails from the hand of William Morris way back in 1864 – but it's looking pretty fresh in 2022, too. A colour trap and a pattern magnet, Daisy fills a space with a cocooning feel. Love!
LAMPSHADE LOVERS
How's your lampshade game? Megan has just upgraded hers, courtesy of a gorgeous example from our collab with lighting masters, Pooky. The flamenco signature stripe in a pinkish tone means this oft-forgotten accessory takes centre stage.
IT'S ALL ABOUT THE ACCESSORIES
Accessories until you maximise. Based on the 1899 design from William Morris's protégé, J.H. Dearle, it's dripping with colour for another dose of wow-factor pattern. Sometimes, it really is the little things that count. Grow your arsenal of pattern clashes by giving our cushions range a mosey.
All images credited to Megan Ellaby.
posted on 28 Oct 2022 in Interiors