In bed with Nick Grimshaw and Meshach Henry
With its renovation journey in full swing, we caught up with Nick and partner Mesh as they worked on the creative vision for their London home. 
A labour of love since 2019, the period property has undergone a dramatic transformation with its high-ceilinged rooms enjoying a new personality and casually captivating style.
The perfect canvas on which to introduce pattern and colour, the pair's incredible eye was drawn to Archive for its luxurious emporium of daring prints – the ultimate companion to an interior that proudly defies time.   
Nick, who recently set up his own interiors account @thirtysixandahalf said "Diving into the Archive allowed us to look back through so many iconic prints – it gave us some great ideas for how the rooms could look. We loved using the Fruit fabric in the Twilight colour way for the main bedroom, the black acting as the perfect base for the sage and warm amber tones - inspiring the colours for the rest of the room, from ensuite tiles to lighting. 
We wanted the guest room to feel inviting and not too sparse, so we picked out some great statement curtains called Mildmay and even used this and the Fruit fabric to make matching beds for the dogs, Pig & Stinky are firmly onboard with the prints!" 
Together with the Archive styling team, Nick and Mesh combined layers and textures with colour and pattern to create a unique and welcoming home.  
Two beautiful rooms later and Archive has made itself at home in Nick Grimshaw's London pad.

Follow us on Instagram @archive_sdg for more inspiration as we uncover the design story behind each room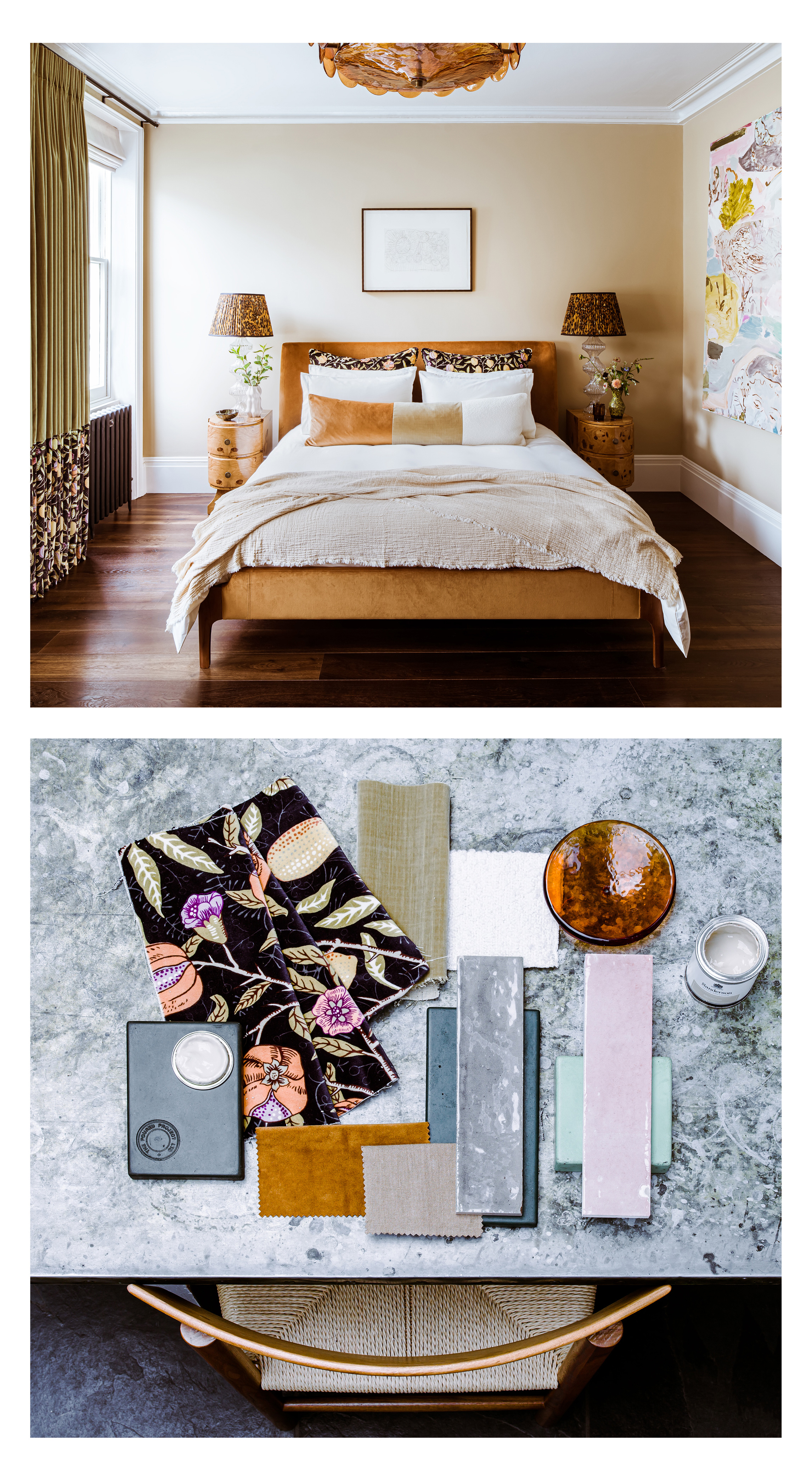 posted on 08 Oct 2021 in Interiors