Here, chair, everywhere, at Megan Ellaby's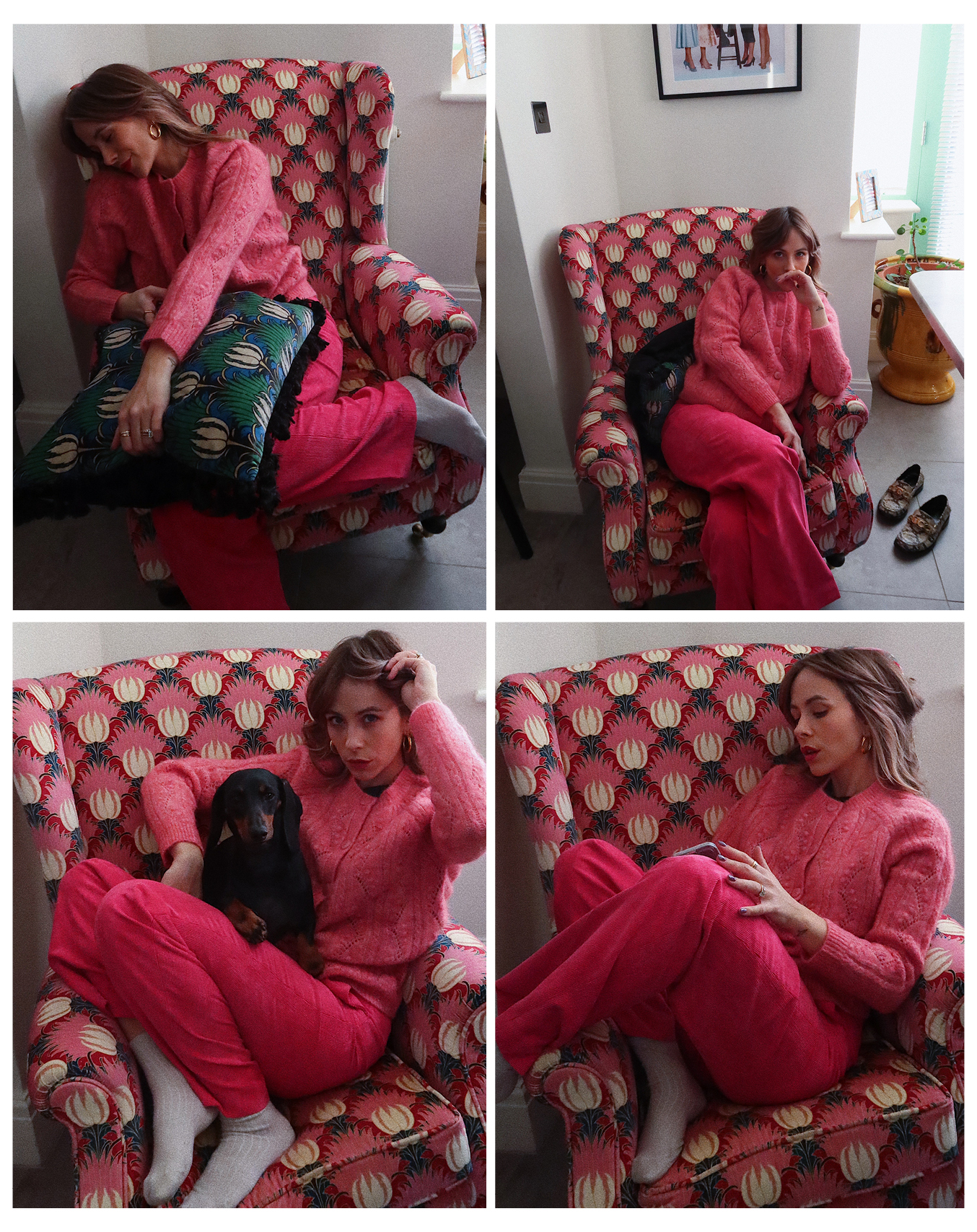 Tulip & Bird is the word as the Amaranth & Blush hue injects a daring dose of boldness into reupholstering a classic furniture silhouette.
Archive fabric Tulip & Bird has made the cut in influencer Megan Ellaby's home, reinvigorating her seat game and boldly blending English Heritage with velvety maximalism.
Megan has taken C.F.A Voysey's Tulip & Bird print and bound a humble English Heritage wingback chair for a new maximalist destination. This is Grandad style gone glam.
The sweet blush and berry tones pop and play in a symmetrical dance of daring wonder. Divine buds burst from the bold shoulders of this superfluous piece of furniture, made all the more enticing in these shades of pink and green.
From the plump seat cushion to the perfect posture of the chair, and curving around its neatly pleated arms, Tulip & Bird in Amaranth & Blush, oozes velvet dreams, stitched into the seams.
Here, symmetry meets serious style in endless maximalist waves, where even the cushion clashes brilliantly against the elaborate stance of this reupholstered throne.
Style it up like @meganellaby and shop the fabric.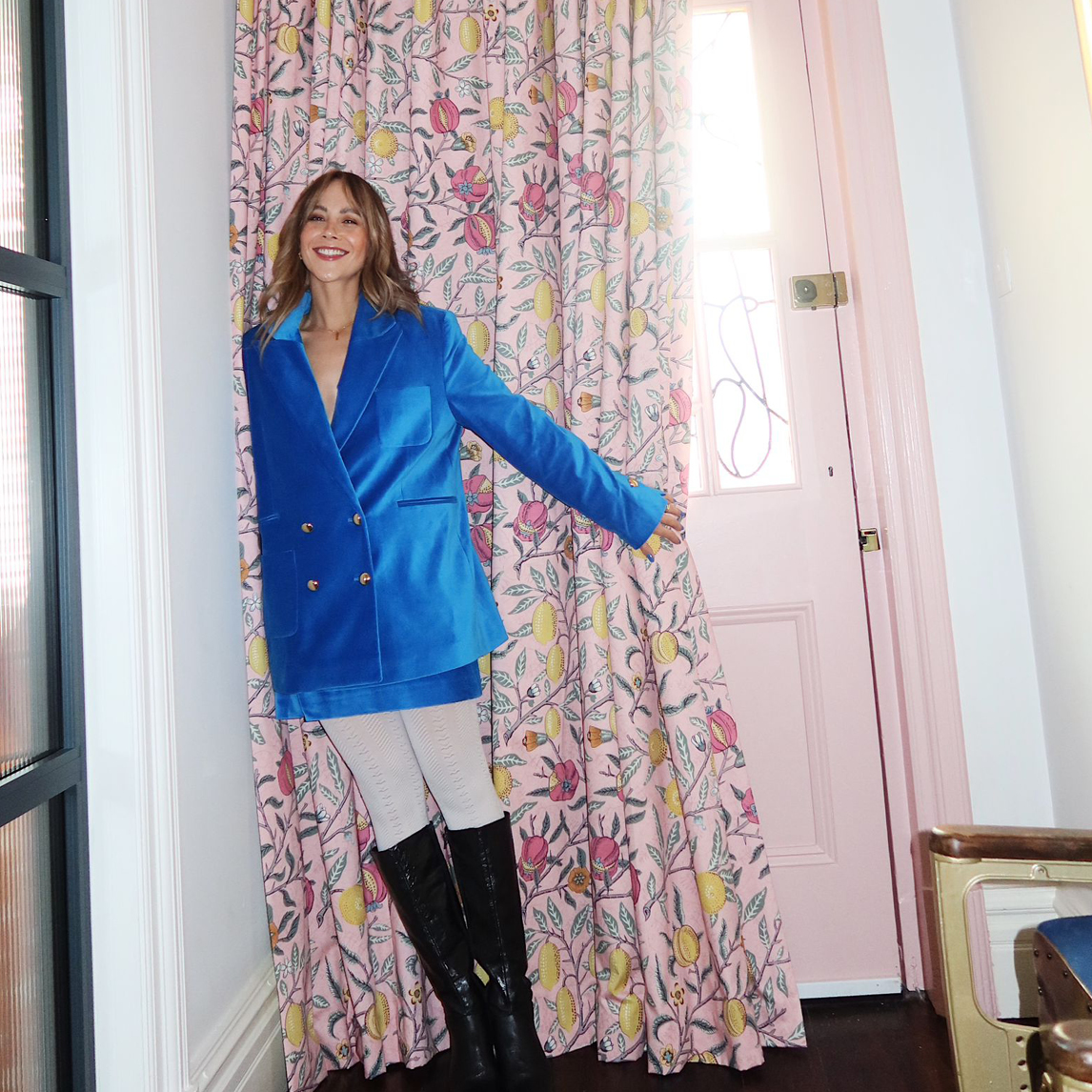 FOR DARING DRAPES THAT GO FROM DRAB TO FAB...LOOK NO FURTHER
Megan Ellaby, the woman of Instagram legend and creator of iconic Mancunian fashion brand Saturday, has dared to dream. Read More.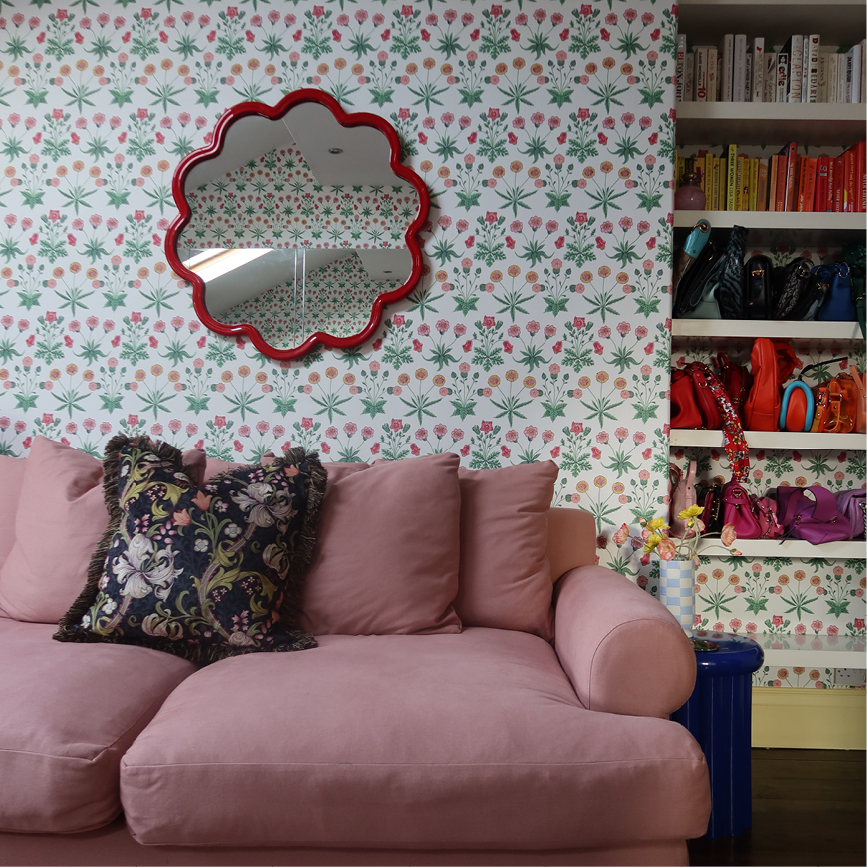 MEGAN ELLABY SHOWS US HOW IT'S DONE
Never a shy wallflower, Megan's uncompromising fashion sense has translated into a similarly unrelenting approach to her home interiors, too. Read More.
posted on 02 Feb 2023 in Interiors