Daphne Selfe - The Ultimate Rebel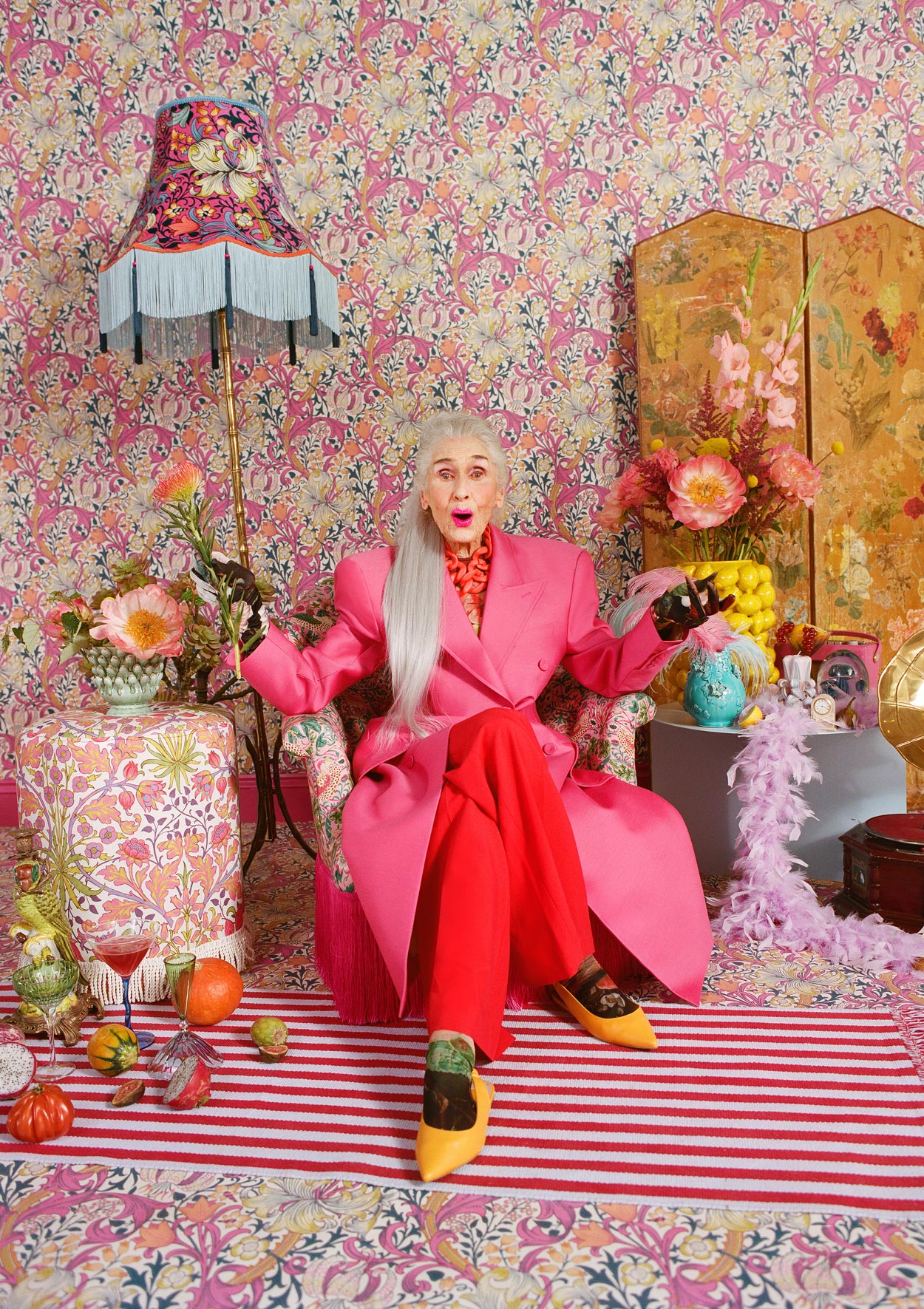 After more than 7 decades spent modelling, championing creativity and inspiring others, Daphne Selfe's world outlook and still flourishing career really do defy time. 
With a contract with one of the world's top model agencies, a British Empire Medal for services to women and fashion, a colourful modelling career that spans more than 70 years and a Guinness World Record naming her as the oldest professional model in the world, Daphne Selfe is a woman whose confidence, tenacity and outlook on life truly defies time. 


No better representative then, to champion our dynamic archive. Like our Archive designs, Daphne defies time. "Daphne is so striking" says Liberty Blackwell, Archive's inhouse stylist. "I'd seen her in other campaigns, and I knew as soon as Archive came along that she'd be a perfect fit. Being the world's oldest model truly embodies Archive's ethos of defying time and she epitomises the spirit of the collections - her character is so courageous and bold. How many other 93-year-olds would come to the Archive launch party on a school night and absolutely steal the show?" 


Born in London in 1928, Daphne was just 21 years old when she was plucked from obscurity to model for a magazine cover. Now in her nineties, she remains full of curiosity and optimism, and is busier than ever, traveling the globe shooting global campaigns for top brands and regularly appearing in newspaper fashion pages and glossy magazines. Having been shot by the very best photographers in the world including Mario Testino, Nick Knight and David Bailey, she has also modelled for Dolce and Gabbana and Red or Dead as well of course for Archive. Stylish, individual, and unafraid to experiment, Daphne, like Archive is a character who continues to embrace life with as much zest in her tenth decade in her first. "My intention is to encourage and build confidence by passing on my knowledge and experience. I'm loving life, and as long as I am booked, I shall keep turning up" she says. "I aim to inspire people to embrace all stages of life, as I truly believe it just gets better." 
MORE FROM ARCHIVE
Follow us on Instagram @archive_sdg for more style inspiration and Take a Peek for more featured edits.