Create a guest bedroom they never want to leave...
Archive by Sanderson Design met up with Nick Grimshaw and his partner Meshach Henry to talk renovations, dog beds and pubs!
"We wanted the guest room to feel inviting and not too sparse, so we've gone for the Mildmay curtains in Goblin Green with a black pelmet. Who knew pelmets were back?! Turns out it really adds a beautiful finish to the guest bedroom."
With all Archive by Sanderson Design curtains made to measure and individually hand crafted in Cambridgeshire, each pair fits perfectly to the windows or doors for which they're made. Whether featuring pelmets, colour blocks or hints of prints, every order is beautifully bespoke.
If measuring isn't your forte, don't worry - our made to measure experts will pop round to do the hard work, making sure you have exactly the right amount of fabric for the job. Then, once your order is complete, our team will return, ready to hang your curtains with a calmness only achieved by a practiced hand.
To create the look, Nick and Mesh joined our Archive by Sanderson Design stylists, layering textures with colour and pattern to build a unique, welcoming home. With its origins deep in the Arts and Crafts era, Mildmay's symmetrical design captures the extraordinary influences of this decadent decade, translated into a plush cotton velvet. And in a serendipitous twist, Nick and Mesh's chosen fabric shares its name with their favourite pub!
If you love Mildmay as much as we do, there's every chance you'll want to use it to accent your space with a few finishing touches. Also available in fabric by the meter or as wallpaper, add some Goblin Green magic with custom cushions or go left field as Nick and Mesh did, "even using the same fabric to make our dogs matching beds!"
Follow us on Instagram @archive_sdg for more inspiration as we uncover the design story behind each room.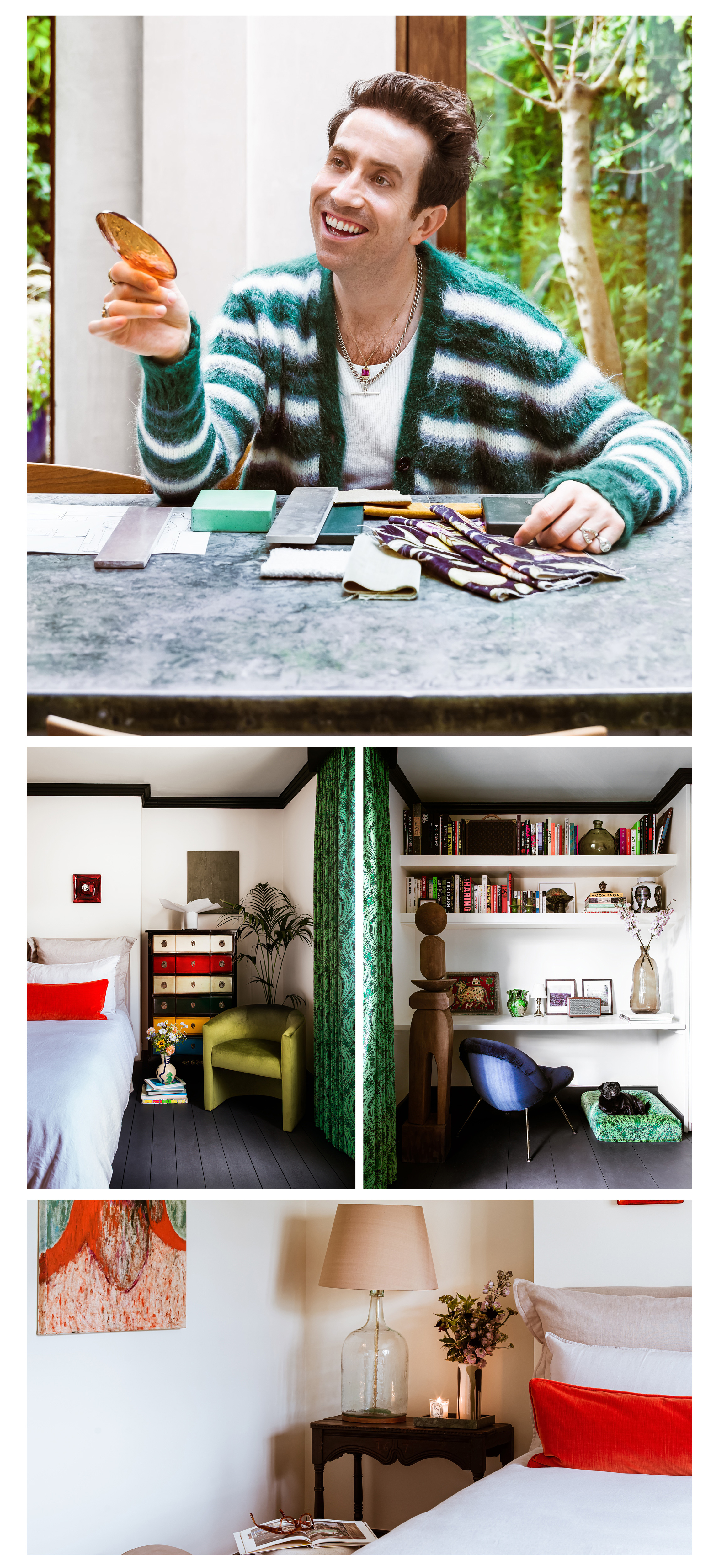 READ MORE ABOUT THE INTERIOR JOURNEY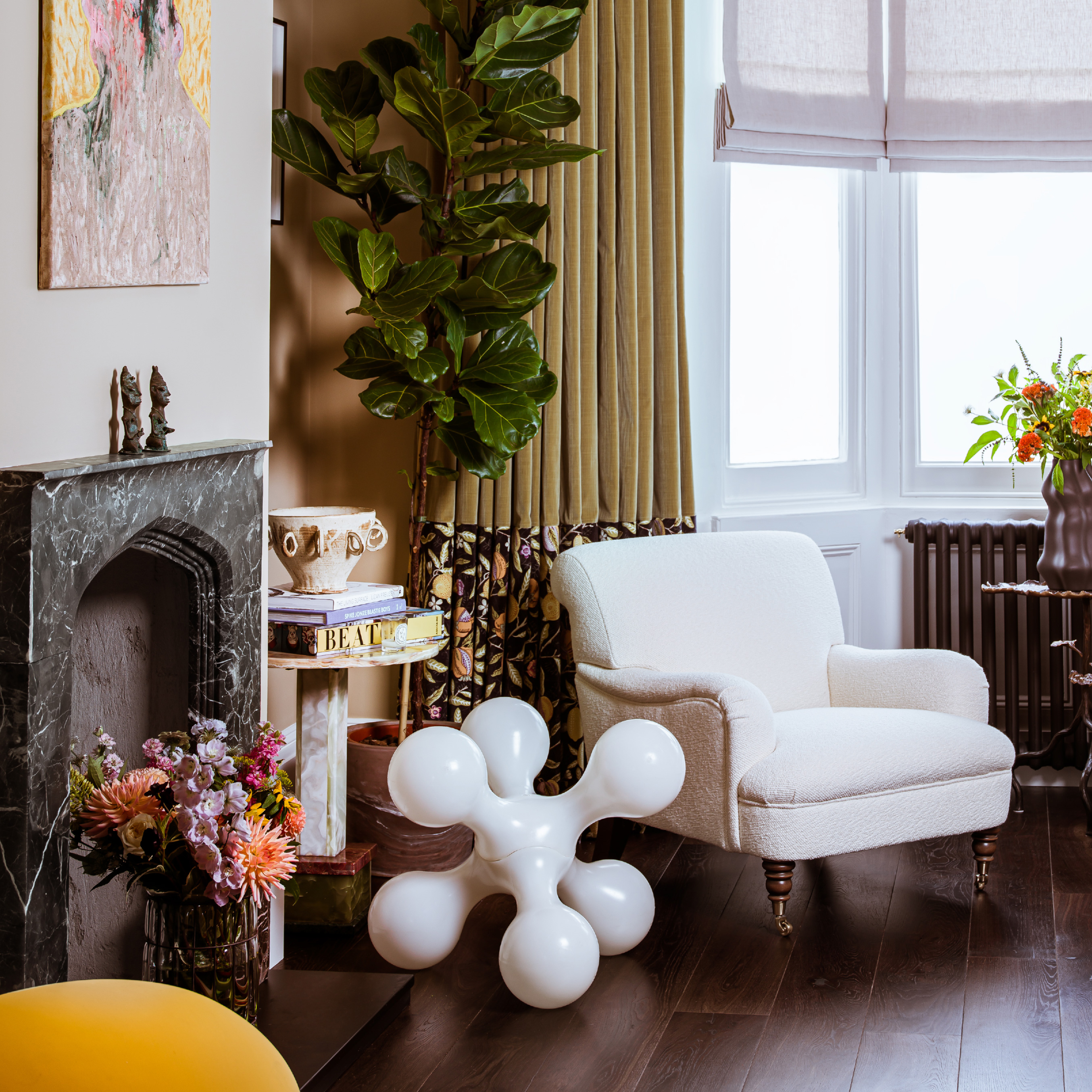 FEATURED
HINTS OF PRINT WITH
NICK GRIMSHAW
With its renovation journey in full swing, we caught up with Nick
and partner Mesh as they worked on the creative vision for their London home. READ MORE.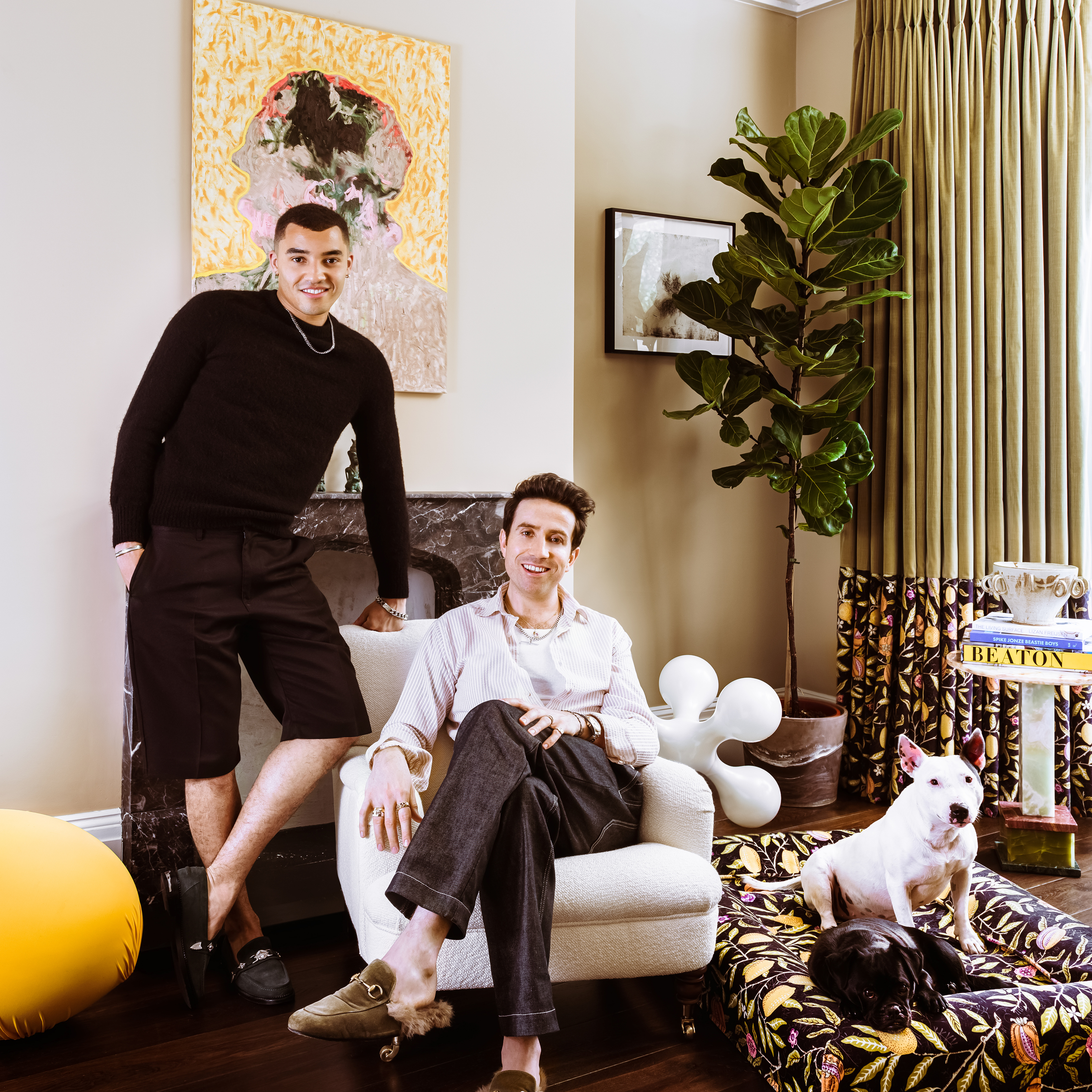 FEATURED
IN BED WITH
NICK GRIMSHAW
Together with the Archive styling team, Nick and Mesh combined layers and textures with colour and pattern to create a unique and welcoming home. READ MORE.