A curtain call for drapes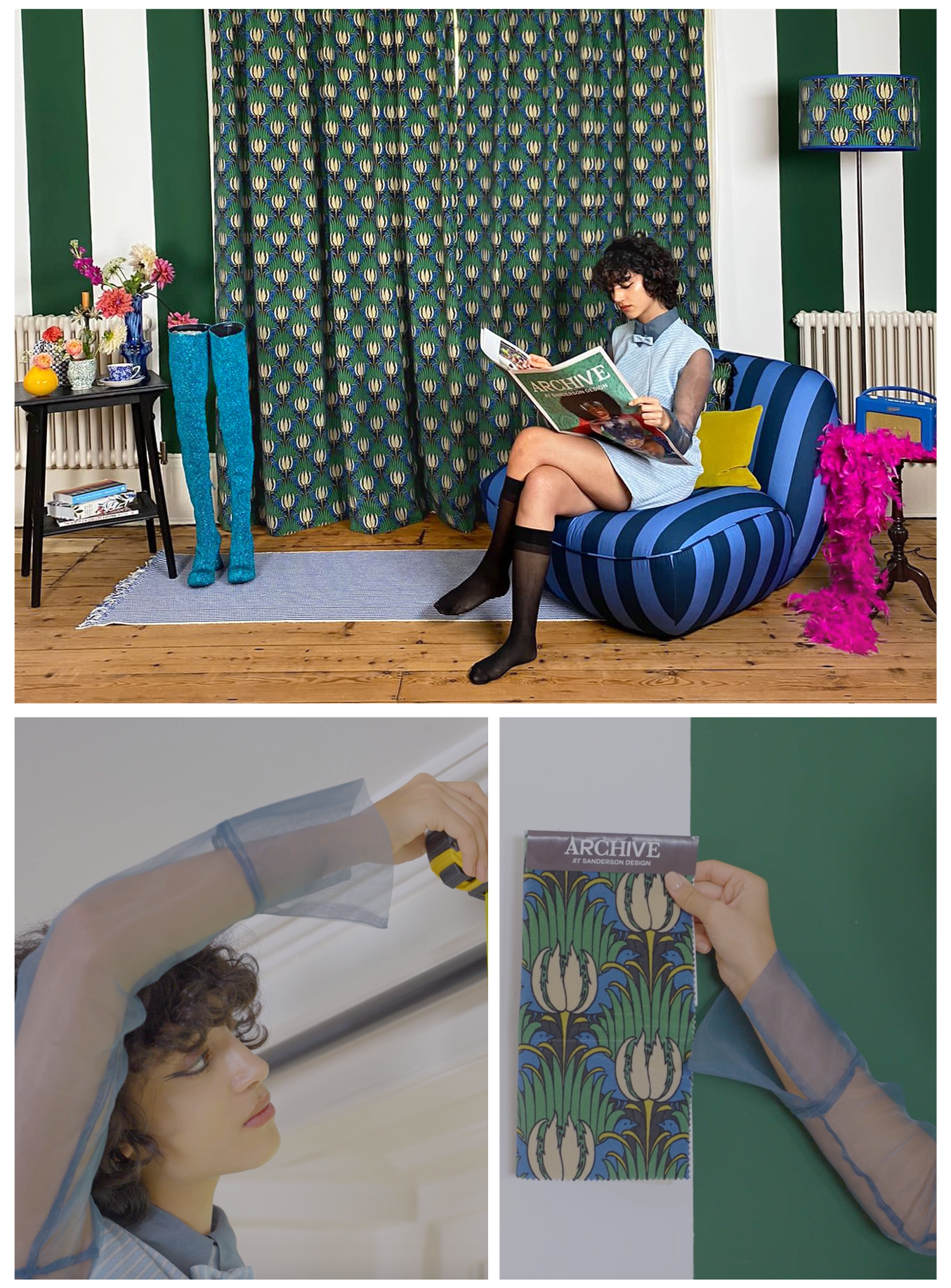 Draping windows in style
Writer and all-out maximal creative, Robyn Donaldson, draws back the drapes on the old hat reputation of curtains, to deliver a compelling and, more importantly, most maximalist argument for why dressing your window has never been so exciting.
Not (just) for nanas
Think of curtains and you think of Nana's nets or dour velvet door-obscurers, right? Well, we've come a long way, my friends, and curtains are no longer a pensioner's interior peccadillo – they're a design staple that make a massive difference to the look and feel of a room. If you like yours unapologetically OTT and supremely saturated, prepare yourselves for the full-frontal assault of Archive curtains, a maximalist's drapery dream.
Creeping in colour
If you want to futureproof your interiors and make additions you can up and leave with, then curtains are the way to go. You could indulge in a 'matchy-matchy' marathon by adding St Sabastian on a royal blue background, or hell even layer with the wallpaper if you're game. Or go for a complete contrast with something like Hyacinth Cosmo Pink on a palette of cotton candy and deep mint.
Artwork undercover
Finding areas of interest in a room is absolutely vital, but if working with your walls is wigging you out you can head to the windows and add an artful touch there. Whether that's the unclad women woven through Forbidden Fruit or the thrushes hidden in the hedgerows of the Strawberry Thief – the fact the collection is created using William Morris's iconic bird print, albeit in whizzy new colours, guarantees that art is at the heart of every custom-made curtain.
Treat yourself to texture
Do you know what is guaranteed to bring a little va va voom to a room? Sexy textures. Velvets add sublime sophistication so run, don't walk, towards Mildmay in Marjorelle Blue which is as visually thrilling as it is sensuously soft. Or for a more contemporary feel that adds structure, how about some curtains in Signature Stripe. Or go half and half with a pair that combines both like these Golden Lily numbers.
Look to the light
Atmosphere is everything and there's nothing more likely to ruin a room than the wrong light. The Archive design service is there to advise you on the practicalities as well as the patterns, so whether you want something to shield you from the sun while you work, or an enveloping feel when the clock strikes midnight, they can direct you to the right pair for you.
If you're looking for the ultimate accessory to solve, I kid you not, every design dilemma you can imagine, then Archive curtains have truly got you covered.
MORE FROM ARCHIVE
Ready to embrace the curtain once more? Take a look at our fabric and made-to-measure curtain and blinds and explore our expert How To Guides.
posted on 17 Jun 2022 in Interiors